TAILOR-MADE SRI LANKA
Boutique Travel Experiences since 1998
Sri Lanka as Post-Coronavirus Holiday Destination
Sri Lanka For Couples
ROMANTIC HONEYMOON SRI LANKA TOUR
21 Days itinerary from US$ 1.299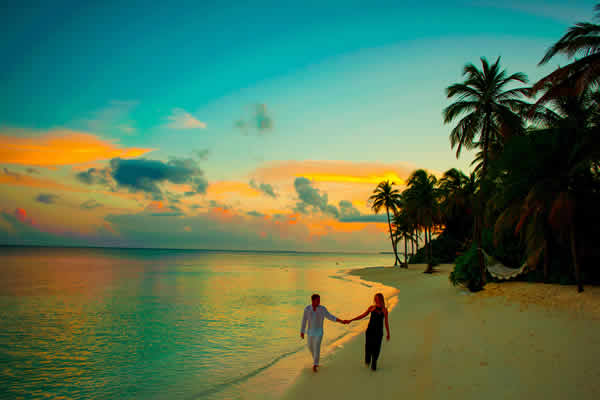 Private Tour – Fully Customizable – Guaranteed Departure Dates
Sri Lanka is the top destination for a perfect and romantic honeymoon. Tropical beaches, small stylish boutique hotels, tea plantations, rainforests, colorful wildlife, and an amazing culture are making a honeymoon Sri Lanka an experience you'll never forget.
HIGHLIGHTS: HAND-PICKED HOTELS – A/C LIMOUSINE TRANSPORTATION – EXPERIENCED GUIDE – WILDLIFE SAFARI – SCENIC TRAIN RIDE – ROMANTIC HERITAGE SITES – RAINFOREST TREKKING – TROPICAL BEACHES – SURF/SNORKELING – DOLPHIN/WHALE WATCHING…
Year-Round Availability / For All Ages & Group Sizes
TAILOR-MADE SRI LANKA
CYCLING TOURS
14 & 21 Days itineraries from EURO 1050 pp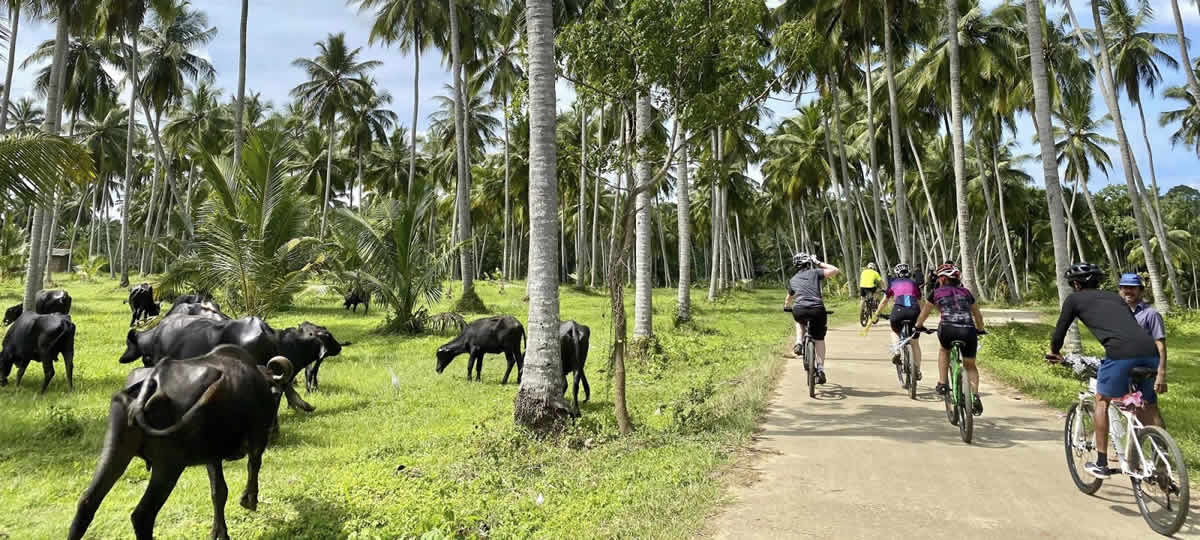 Gently Paced – With Luxurious Support Vehicle
Sri Lanka is a fantastic cycling destination, with well-surfaced roads and diverse, beautiful natural surroundings. From ancient religious and cultural sites to rain forests, national parks, mountains, wildlife, and stunning coastline, there is so much to enjoy, and no better way to explore than by bicycle.
HIGHLIGHTS: FULLY SERVICED MOUNTAIN BIKES – LUXURY SUPPORT VEHICLE – STAR-CLASS HOTELS – EXPERIENCED GUIDE – BOAT/WILDLIFE SAFARIS* – SCENIC TRAIN RIDE – UNESCO HERITAGE SITES – TOP BEACHES – DOLPHIN/WHALE WATCHING*
SRI LANKA LAST-MINUTE TOURS
two weeks from only EURO 660.-
Sri Lanka is perpetual summer for being so close to the equator and best known for its beaches, ancient culture, wildlife, jungles & rainforests, and friendly people.
WHAT MAKES US DIFFERENT? BOOK DIRECTLY AT THE SOURCE AND SAVE $$$ – TAILOR-MADE EXPERIENCES – GUARANTEED DEPARTURE DATES – 24/7 HOTLINE (ENGLISH, DUTCH & FRENCH) – UNMATCHED LOCAL KNOWLEDGE
We are physically located in Sri Lanka, speak the language, and know the country as only locals can. It's not only about the best attractions, the best beaches, and the best activities but about unique experiences, you will cherish for the rest of your life.
The Sri Lanka Last-Minute Tours below have been designed to take in as many of the country's highlights as possible while keeping traveling time to a minimum. However, do not feel constrained by a set itinerary – all our tours are fully customizable; If you like the itinerary but would like to change the hotels to fit your expectations and/or budget, let us know and we will send you all matching options.

for more details and all available options contact us:
Mobile/WhatsApp/Viber/Imo : 0094 773 866 315
b2b@sri-holidays.com
B2B ENQUIRIES WELCOME
FLEXIBLE SRI LANKA ISLAND TOUR
14 Days
Private Tour – Fully Customizable – Guaranteed Departure Dates 
HIGHLIGHTS: STAR-CLASS HOTELS – A/C LIMOUSINE or MINI VAN TRANSPORTATION – ADJUSTABLE MEAL PLANS – EXPERIENCED GUIDE – WILDLIFE SAFARI – SCENIC TRAIN RIDE – UNESCO HERITAGE SITES – RAINFOREST TREKKING –  SURF/SNORKELING BEACHES – DOLPHIN/WHALE WATCHING…
SEE DETAILED FLEXIBLE SRI LANKA ISLAND TOUR ITINERARY HERE

SRI LANKA ADVENTURE AND NATURE TOUR PACKAGE
14 Days
Private Tour – Fully Customizable – Guaranteed Departure Dates 
On our Sri Lanka Adventure and Nature Tour you can marvel at the impressive UNESCO World Heritage Sites, enjoy Ceylon tea at dizzy heights & discover exotic nature and wildlife! Look forward to a varied and exciting best-of-mix with a wealth of highlights that will make you remember your beautiful Sri Lankan holiday memories for a long time to come…
SEE DETAILED SRI LANKA ADVENTURE AND NATURE TOUR PACKAGE ITINERARY HERE

Sri Holidays provides you with a safe, but non-intrusive travel environment, implementing strict protection measures for all our staff, vehicles, and partner hotels.
We are a specialist Sri Lanka Travel Adviser with an in-depth knowledge of all details that can make the difference from an average tour to a perfect one. On the other hand, our privileged relationship with hoteliers and suppliers will guarantee the best quality and value for money.
We guarantee tailor-made Sri Lanka holidays with high-quality excursions, hand-picked accommodation, and culinary experiences; all topped off with authentic and welcoming hospitality.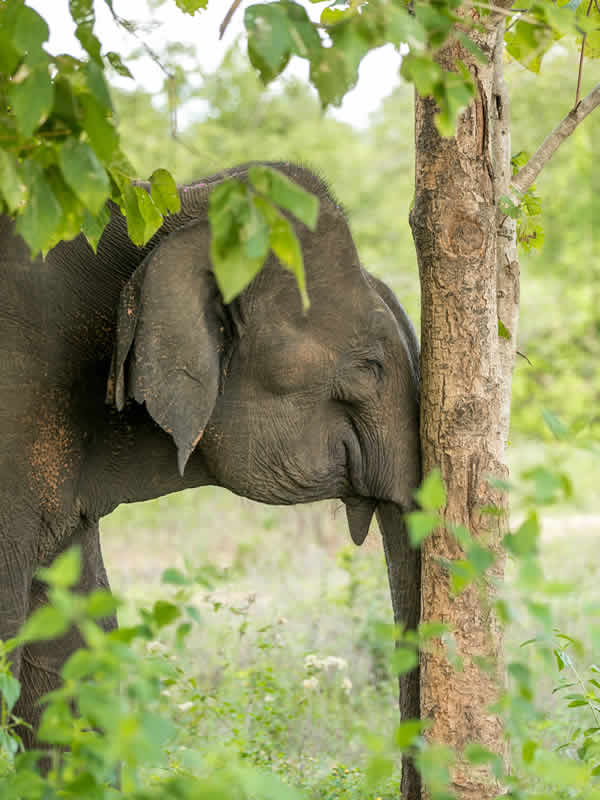 Authentic &
Safe

Holidays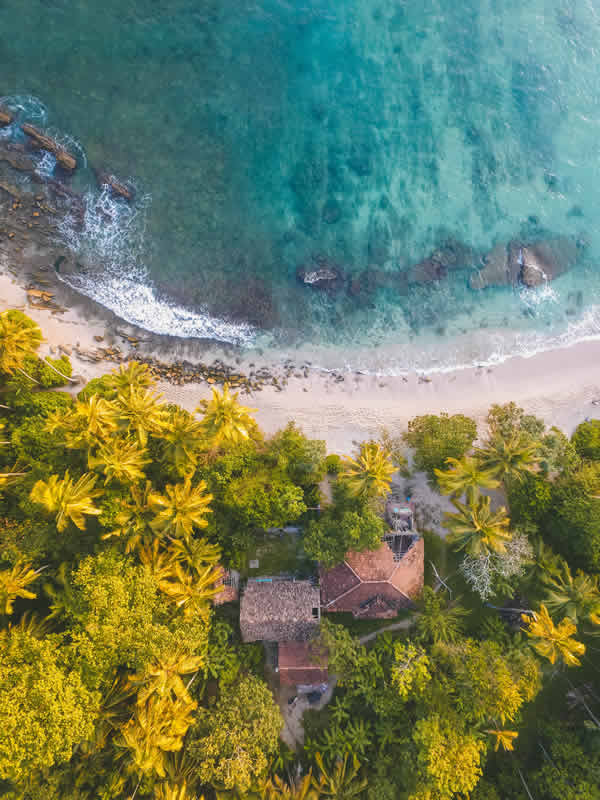 We are physically located in Sri Lanka, speak the language, and know the country as only locals can. It's not only about the best attractions, beaches, and activities, but also about unique experiences you will cherish for the rest of your life. Especially the 'secret spots' that are not listed in any guidebook. Whatever you are looking for, we know where it is, how & when to get there, and to make it memorable.
Whether it's a romantic dinner for two on the beach a private tour off the beaten track or a meeting with the local community… we strive to offer you the best of Sri Lanka. Our services range from private bespoke holidays for couples and families to large incentive travel groups. We tailor each travel package to your individual requirements.
Our services are scalable to match any group size and travel style you may require. 
safe & secure – 5G Broadband – modern amenities – infinity pool
You can rent one of our Sri Lanka Villas on a daily, weekly, monthly, or long-term basis. Let it be as a base for exploring Sri Lanka on your own or with one of our tailor-made tour packages, as a romantic hideaway, or as home office for working remotely. Dubbed the 'New Bali', Sri Lanka offers white beaches, a tropical landscape, and a modern infrastructure, catering to all life- and travel styles.
Working remotely has become a standard in today's work environment and employees have the flexibility of working from home or basically any place with a reliable and fast Internet connection. This flexibility is especially important when you are planning for the right work-life balance. Consider relocating to Sri Lanka and enjoy white beaches, a tropical landscape, and the infrastructure and healthcare facilities Expats are looking for.
Post-Coronavirus Sri Lanka
What People Who Traveled With Us Are Saying

"This was my very first time experiencing Sri Lanka, nature & it's people. Lots to see and discover!! The nature of Sri Lanka should be cherished as not many countries have this kind of beauty. We will come back again to see this lovely country!!!"
Lyn M. – UK

"My tour with Sri Holidays was absolutely amazing!! Namal my tour leader was amazing, knowledgeable, kind, and thoughtful. I really enjoyed my trip around Sri Lanka and got to see a lot in a week."
Sian T. – Canada

"We had a fantastic holiday here in Sri Lanka and we will come back near future to discover the east coast. Our guide Mr.Rave is an excellent person and he took very good care of our family ( 12 members )."
Fam. Raeds – The Netherlands

"Sri Holidays is a well-experienced travel agency that will do everything to make your holiday perfect. They have really good cars and nice drivers cum guide that can tell you a lot about the country. I will recommend this travel agency to anyone!"
Ariell F. – UAE
MOBILE / WHATSAPP
VIBER/IMO :
0094 773 866 315
If you are looking for general information, inspiration, or guidance in planning your next holiday in Sri Lanka, our travel experts will help you all the way.
24/7 contact at the number above or via our Enquiry Form.
THIS MAKES US DIFFERENT !
It's important to point out that we are not just a Sri Lanka Luxury Travel Agency, but a dedicated travel specialist who knows how to make a good trip an outstanding one.
We are known for consistent high-quality service, the best tours arrangements and unmatched safety standards. Sri Holidays is the first choice as a Sri Lanka Travel Partner who discreetly takes care of all your needs and well-being.
Over 20 years of professional experience
Full Implementation of all WHO guidelines for Coronavirus (COVID-19) prevention
All health & safety certificates up to date
24/7 Customer Hotline
Experienced, English speaking chauffeur guides with up to date health certificates
French, German, Russian, Italian, Japanese speaking guides available
Own fleet of new a/c limousines & mini-vans
Best Rates Guarantee due to direct contracts with most hotels and service providers in Sri Lanka
All vehicles are equipped with WiFi, mini-fridge, disposable gloves, hand sanitizer, and face masks.
Design your perfect Sri Lanka ITINERARY in

3 Easy Steps
Our Sri Lanka Experts will help you to create the perfect holiday based on your preferences, budget and travel style.