ROMANTIC GETAWAYS
We know what makes Sri Lanka Couples Holidays special
SRI LANKA COUPLES HOLIDAYS
& HONEYMOONS
With sun-soaked, white sand beaches to relax on, tea trails through misty rain forests, and a unique blend of colonial design and contemporary chic, Sri Lanka is one of the world's top destination for romantic holidays. No matter your travel style and preferences, you will experience a once-in-a-lifetime holiday.
Sri Holidays offers the ultimate in Sri Lanka couples holidays,  romantic honeymoons, and beach weddings where the blue skies, sun-drenched beaches, turquoise waters, and a perfect location that will take your breath away. Whether you want to get pampered at the highest luxury resorts or get away from it all on a secluded beach, we can offer you the finest choices…
A Romantic Honeymoon or Sri Lanka Couples Holidays means something different to everyone. Some star-class beach retreats, where there's nothing to think about beyond what cocktail to try next. Others find real romance in adrenaline-fueled activities and off-the-beaten-track adventures, all about experiencing something new.
Just get in touch and our travel experts will take care of every detail of your Sri Lanka Couples Holidays, even the ones you might not think of.
for more details and all available options contact us:
Mobile/WhatsApp/Viber/Imo : 0094 773 866 315
b2b@sri-holidays.com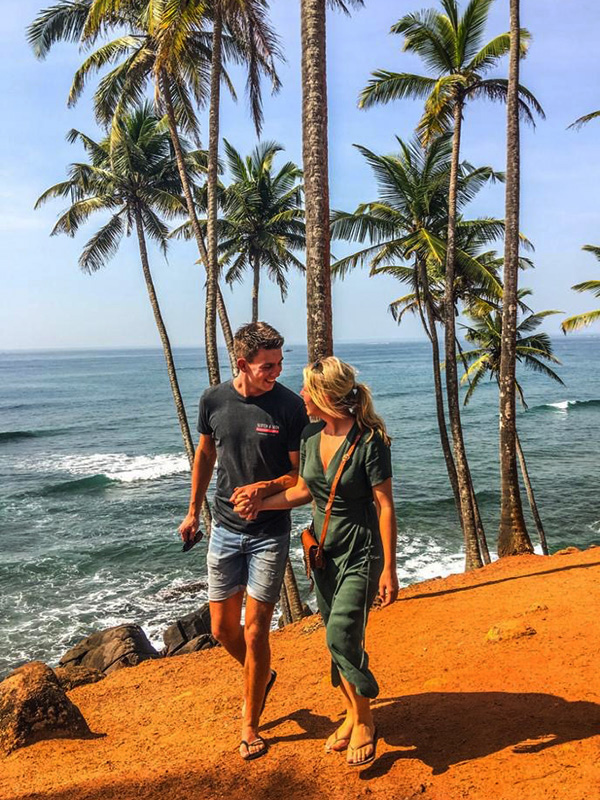 BOUTIQUE SRI LANKA HONEYMOON PACKAGE
1O Days
Tailor-made: Our Sri Lanka Honeymoon Package is fully customizable, giving you the freedom to create a unique and personal trip for your chosen date. We can tweak the itinerary of your honeymoon tour, slow down the pace with a few extra nights here and there or add more memorable experiences along the way.
HIGHLIGHTS: HAND-PICKED BOUTIQUE HOTELS, ROMANTIC TRAIN JOURNEY THROUGH TEA PLANTATIONS, optional HOT-AIR BALLOONING, WILDLIFE SAFARI(S), KAYAKING, WHALE WATCHING, MOST SCENIC ROUTE
Most Romantic

Sri Lanka Couples Holidays
Sri Holidays makes booking a romantic getaway super simple. Whatever escape for two you're after – romantic beach holidays to cultural explorations – we have the perfect itineraries to suit your style. Totally relaxing and totally romantic holidays, balanced with the opportunity to explore Sri Lanka's rich heritage and stunning natural wonders.
Our hand-picked Boutique Hotels are nothing short of paradise on Earth, and a popular go-to for romantic getaways. Luxury everywhere you turn, the water is crystal clear and the views are like no other. There's simply nowhere like it for relaxing and enjoying a private escape with the person you love. Bliss out with a couple's massage amongst lush tea plantations, or fall in love all over again with a meal on the beach by sunset – these holidays are the last word in romance.
If, somehow, you're not already convinced, contact us for all options for incredible romantic holiday destinations and hotels in Sri Lanka.
All our Sri Lanka couples holidays packages can be customized or, if you like, created from scratch – a personalized and exciting holiday experience that takes the effort out of your planning.
MOBILE / WHATSAPP
VIBER/IMO :
0094 773 866 315
If you are looking for general information, inspiration, or guidance in planning your next holiday in Sri Lanka, our travel experts will help you all the way.
24/7 contact at the number above or via our Enquiry Form.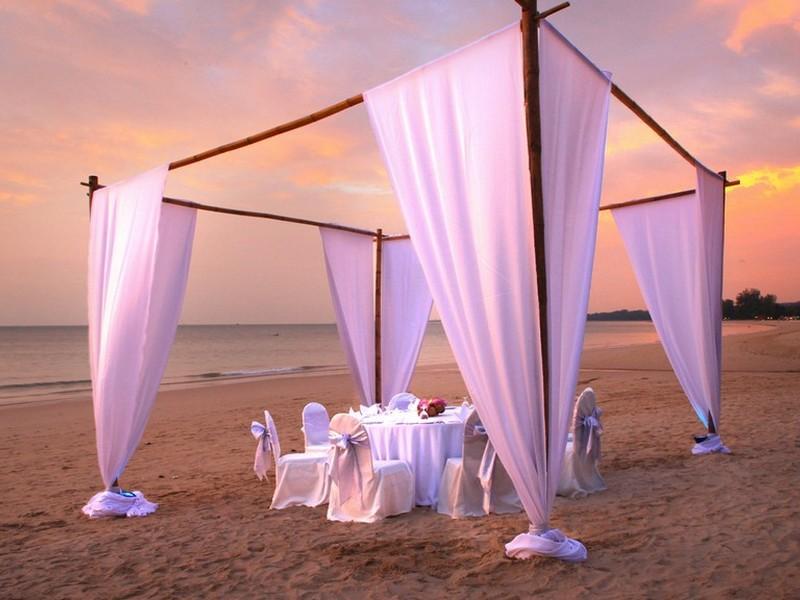 Wedding Sri Lankan Style!
Who does not want a Wedding where the sand is swept away from beneath you by the waves that kiss your feet, or one where you are surrounded by natures green canopy while you stand hand in hand with your soul mate!
We can offer you all – and more….
What about a scenic Beach Wedding Sri Lanka Style, followed by a honeymoon at a boutique plantation hotel? Or a luxurious couples holiday with hand-selected activities?
For example, explore Sri Lanka while cycling together along the beaches, through the villages and tea plantations on roads flanked by tropical green. With an exquisite spa hotel waiting for you at the end of each day.