SRI LANKA TRAVEL GUIDE
Your Guide to the Best Beaches, Cities, Ancient Temples and Unspoiled Nature
Sri Lanka Travel Guide &
Country Information
Sri Lanka is a tropical island in the Indian Ocean, just off both, The Maldives and South India. Visitors from all over the world enjoy the unique diversity and breathtaking beauty of the island as well as the extremely friendly locals. Uncrowded, white beaches, magnificent ancient temples, unspoiled jungle scenery, and lush tea plantations are only some of the attractions of Sri Lanka.
Before becoming one of the Top Asian Holiday Destinations in the 1970s, Sri Lanka was known as an important maritime trading center in the Indian Ocean and the cradle of ancient Buddhism.
It`s natural beauty, the charming culture and the exotic wildlife that includes leopards, elephants, sea turtles, dolphins, and whales are making a visit to Sri Lanka a very unique travel experience for couples, families, and groups alike.
Most visitors start their journey from the international airport close to Colombo, Sri Lanka's capital city. Due to the island's size, it is not too far from here to the other cities and regions of the country.
Our recommendation is to spend the first night at Negombo Beach or the 'hill-country capital' Kandy to get acclimatized. Once refreshed, embark on the tour of your lifetime.  Explore ancient cities, trek through virgin rain forests, snorkel among schools of colorful coral fish,  get pampered at an authentic Ayurveda Spa…
SRI LANKA GOT IT ALL!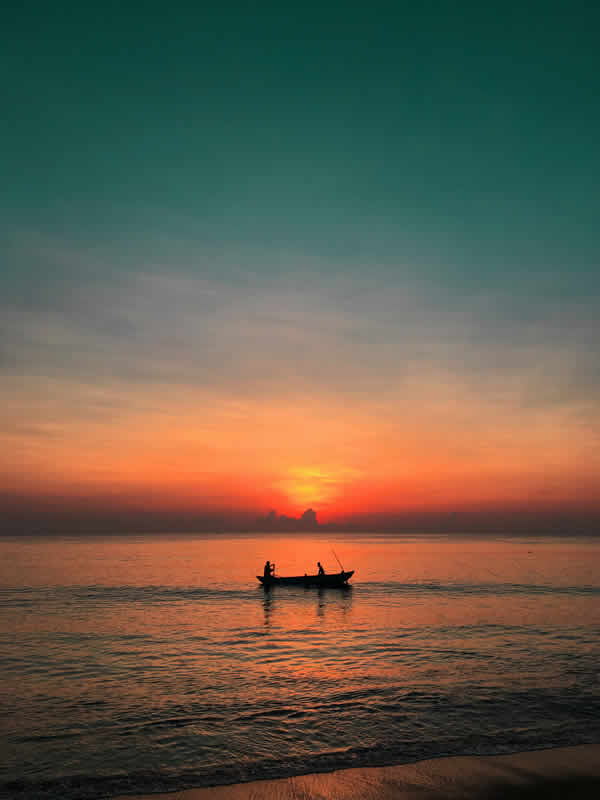 Sri Lanka Travel Guide
White beaches,  turquoise water and tropical scenery are the main attractions of Sri Lanka's coast, while in the the mountainous inland you are rewarded with breathtaking views, scenic tea plantations and dense rain- and cloud forests. Elephants, leopards and other exotic animals call this varied landscapes their home and can be observed on in the wild. Not to forget the culture is very important to Sri Lanka: discover quaint ruins and temples on steep peaks or stroll through colonial cobblestone streets in lively historical cities.
You also might be interested in…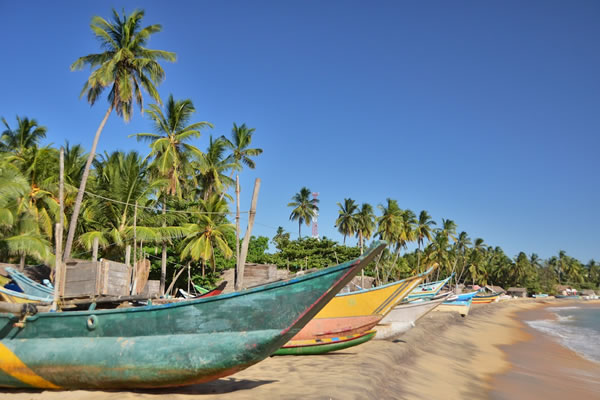 Fine white sand, turquoise blue water, offshore coral reefs and many things to see and to do just nearby. The choice can be difficult considering the large selection, but there is something for every holiday type. Pristine sandy beaches await honeymooners and those seeking tranquility. If you like to party, you should choose a beach with many bars and an active nightlife.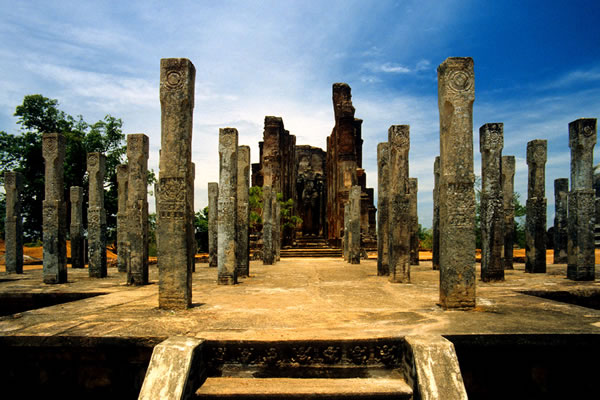 Encompassing everything in between Anuradhapura, Polonnaruwa, and Dambulla, Sri Lanka's Cultural Triangle is a treasure trove of ruins, rocks, and wildlife. Both ancient cities – Anuradhapura and Polonnaruwa – offer a wealth of historical and religious sites, whilst the cave temples of Dambulla make up the third point of the triangle.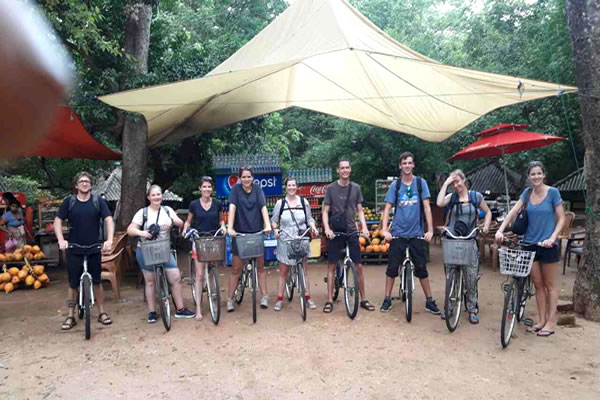 TOP ACTIVITIES
For a small island in the Indian Ocean, Sri Lanka offers almost unlimited experiences and activities, even outside the 'usual' bucket list of things to do in Sri Lanka.
From whale watching, to one of the 'world's most romantic train rides' from Kandy to Ella, to the ultimate snorkeling and scuba diving experience in the warm Indian Ocean, Sri Lanka has it all!
MOBILE / WHATSAPP
VIBER/IMO :
0094 773 866 315
If you are looking for general information, inspiration, or guidance in planning your next holiday in Sri Lanka, our travel experts will help you all the way.
24/7 contact at the number above or via our Enquiry Form.
Population:
22 million
Capital:
Sri Jayawardenepura
Size:
65 600 km²
Main Languages:
Sinhala, Tamil;
English is understood and spoken in most places
Main Religions:
Buddhist 70%, Islam 8%, Hindu 7%, Christian 6%
Currency:
Sri Lanka Rupee
Electricity
230 / 240 Volts
Time zone:
UTC +5:30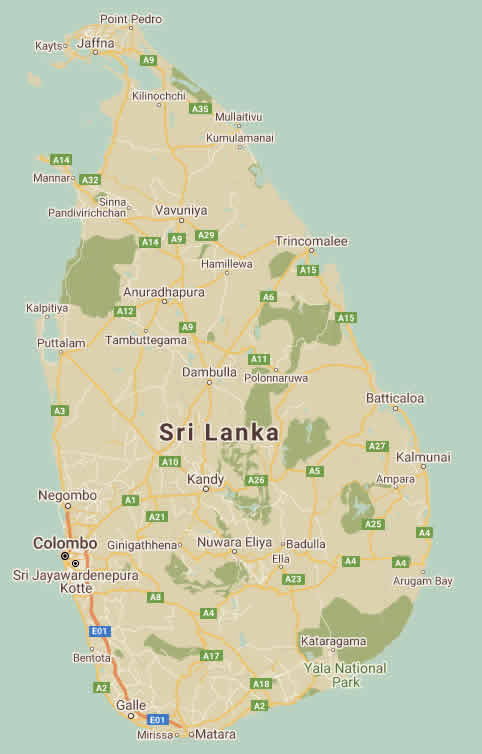 The best time to visit Sri Lanka
Sri Lanka is an all-year-round travel destination with an average temperature of 27°C – 29°C on the beaches and coastal regions. The hill-country is significantly cooler with an average temperature of 15°C.
The island's weather is dictated by two key monsoon seasons that alternate between the East/North- and West/South Coast. If it's raining on the South Coast, you'll find sunny beaches and perfect water conditions on both West- and East Coast. And the other way around…
Generally speaking, the best time to visit Sri Lanka's West-, South Coasts, and the Hill Country is from October to March and April to September for the East Coast.
However, you can tour the island at any time of the year. The regional differences in the amount of rain ensure that even during the monsoon season the beach areas are still getting enough sunny and dry weather as it rains only a few hours at the time and mostly during the night.
What to bring/wear
Light cotton clothes are best for a tropical climate, but you might want to pack a sweater and solid shoes for the hill country. A modest dress is advisable when visiting religious sites. Some waterproof clothing or an umbrella might come in handy, too. However, no need to overthink this. Everything you might need is available in Sri Lanka and most likely cheaper than back home. Watersport equipment, including snorkels and diving equipment, can be rented at most beaches.
Additionally, we recommend bringing your own brand of: 
Insect repellent containing DEET
Flying-insect spray to help clear rooms of mosquitoes
Sunblock, sunglasses, and a hat for protection from the harmful effects of UV sun rays
Health
Compulsory vaccinations or other health precautions were not required, although it is advisable to be inoculated against Hepatitis A, B, Cholera, Diphtheria, and have your tetanus injection up to date.
Standards of hygiene and safety in Sri Lanka may differ from those you are used to, so please take care, particularly with your choice of food and drink.
Drink only bottled or boiled water, or carbonated (bubbly) drinks in cans or bottles. Avoid tap water, fountain drinks, ice cubes, and uncooked food (especially shellfish).
Also, use the standard of COVID-19 precautions:
Clean your hands often
Use soap and water, or an alcohol-based hand rub
Maintain a safe distance from anyone who is coughing or sneezing
Cover your nose and mouth with your bent elbow or a tissue when you cough or sneeze.
The Cuisine of Sri Lanka
The cuisine of Sri Lanka is as diverse as the island itself. Breakfast is an important meal and is often served with Idiyappam, also known as spring hopper. It is rice flour in pasta form, which is steamed and served with chutney. Along the endless coastline, you will be presented with excellent fish dishes and fresh seafood; you should definitely try the Ambul Thiyal fish curry. Another specialty is Kottu, Sri Lanka's popular fast food, for which the chefs cut a roti into strips and then fry them with spices.
Sri Lanka Visa Requirements
Sri Lanka offers E-Visa services on its special website www.eta.gov.lk (Electronic Visa Authorization – ETA).
Your passport should be valid for at least valid for 3 months beyond the period of your stay in the country, otherwise, passports should be valid for 2 months after the expiry date of your visa.
Due to the global health regulations, visa requirements can change at short notice. Make sure to check on the ETA and Sri Lanka Immigration website.
Design your perfect Sri Lanka ITINERARY in

3 Easy Steps
Our Sri Lanka Experts will help you to create the perfect holiday based on your preferences, budget and travel style.