SRI LANKA ACTIVITIES
The 5 Best Things To Do in Sri Lanka 2022
The Best Things To Do In Sri Lanka

The Top Activities in 2022
For a small island in the Indian Ocean, Sri Lanka offers almost unlimited experiences and activities, even outside the 'usual' bucket list of things to do in Sri Lanka.
From whale watching off Trincomalee and Mirissa, to one of the 'world's most romantic train rides' from Kandy to Ella, discovering the old Dutch Canal and the nearby tropical Negombo Lagoon by Canoe or SUP, to the ultimate snorkeling and scuba diving experience in the warm Indian Ocean, Sri Lanka has it all!
Not to mention hiking in through lush tea estates, white water rafting or posh tented jungle camping. For adrenaline junkies, there are plenty of opportunities to go kitesurfing, wakeboarding, or slalom waterskiing on Sri Lanka's West Coast.
Cycling is another great activity to do in Sri Lanka. Feel the sea breeze on your face as you enjoy the views of the Indian Ocean on one side and picturesque villages on the other.
Sri Lanka's most famous activity, however, is surfing. As the Top 10 surfing destination in the world, Sri Lanka attracts since the early 70's an increasing number of surfers to ride the waves of Hikkaduwa or Arugam Bay. Less crowed surf beaches are Unawatuna, Ahangama, Weligama and Mirissa. Most of them suitable for surfers off all skill levels.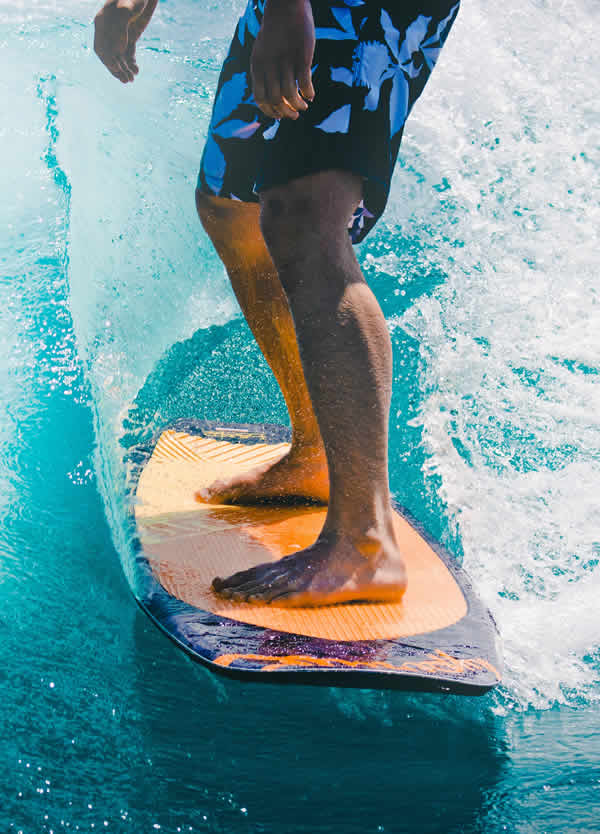 The 5 Best

Things To Do in Sri Lanka 2022
0094 773 866 315
If you are looking for general information, inspiration, or guidance in planning your next holiday in Sri Lanka, our travel experts will help you all the way.
24/7 contact at the number above or via our Enquiry Form.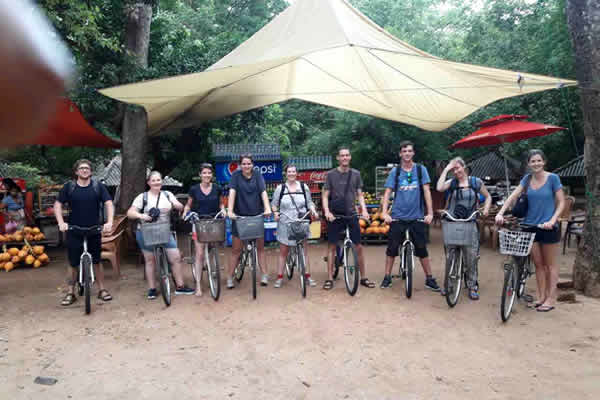 Cycling should defectively be on your Sri Lanka To-Do List. We make sure that a bicycle tour with us is an amazing experience in itself and not just another peddling tour. You can rely on world-class biking trails covering, mountains, valleys, tropical rain forests, reservoirs, ancient cities, beaches, and pristine remote villages, well serviced mountain bikes and guides with the best knowledge of Sri Lanka's wilderness!
Sri Lanka Mountain Bike Tours can be combined with additional activities like Rain Forest Trekking / Canoeing / Wildlife Safaris / Camping and many more nature / adventure related activates that you would love to be part of.
Sri Lanka has two opposing surf season schedules for either South- or East Coast, so you can go surfing in Sri Lanka any time of the year. On the Southwest Coast, the best conditions and greatest variety of waves are typically on offer from November through April. The surf season around Arugam Bay on the East Coast is from May through September. This is when the scattered right-hand sand bottom points of this dry and arid region come to life with the passing southeast/southwest swells.
Sri Lanka is a great place to learn to surf or to hone your skills and advance into some more serious waves. With a variety of user-friendly waves and some really great surf instructors to help you progress, surfing in Sri Lanka caters to all levels of experience.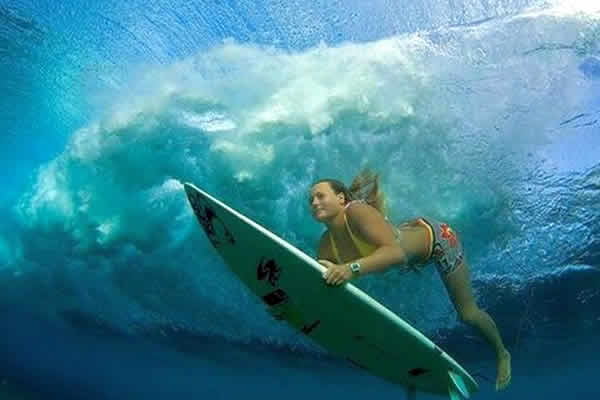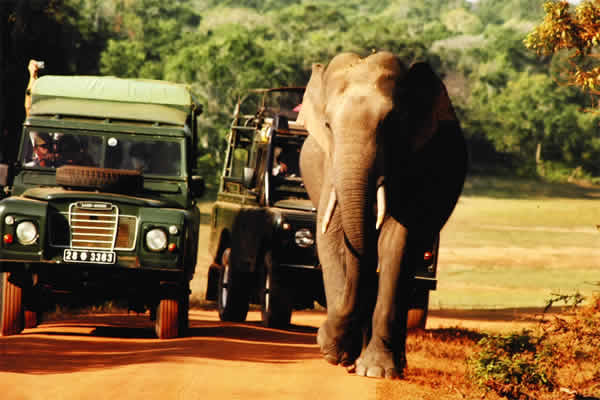 A wide range of National Parks, nature reserves and safari lodges and camps have been established throughout Sri Lanka, covering vast areas of bio-diverse terrain, all the way from Willpattu National Park in the north of the country, down to Yala National Park in the south with many others in between.
While Jeep safaris remain the most popular way to get around, a walking safari – accompanied by a tracker and ranger – is another great way to get up close with the animals, and at a much slower pace. 
Aside from its abundance of birdlife – more than 400 species – Sri Lanka has its very own 'Big 5': elephants, leopards, sloth bears, blue whales and sperm whales. It is also one of the few places where people can combine whale watching with land safari in the same day.
When trekking in Sri Lanka you enter a wonderland of rugged ruins, sacred sites, epic viewpoints and tumbling tea estates, within easy striking distance of the coast. With Sri Lanka's manageable scale – the island measures just 268 miles long by 139 miles wide – there are few complicated logistics for hikers to worry about. You'll need a guide for walks in national parks (and off-the-beaten-track treks elsewhere) but most trips are easy day hikes, so you can turn up and start walking, safe in the knowledge that there'll be a filling plate of rice and curry waiting at your guesthouse at the end of a satisfying day of hiking.
A hiking tour in Sri Lanka wouldn't be complete without a visit to the fascinating SINHARAJA RAINFOREST, where a variety of trails can be tailor-made to meet the specific interests/fitness levels of the group.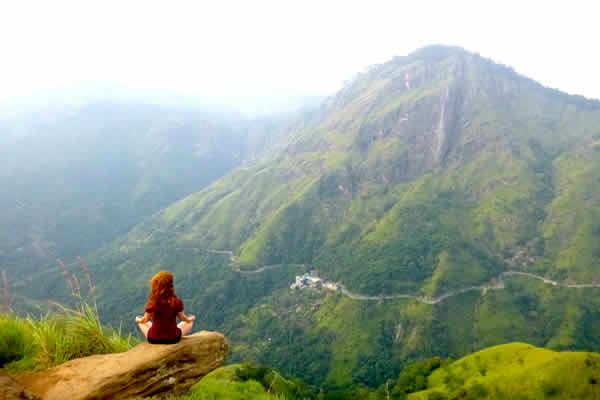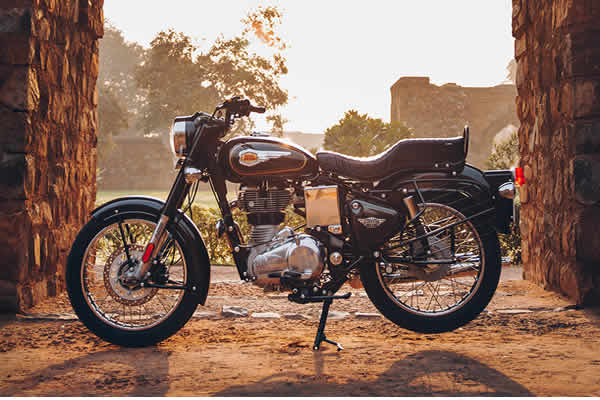 A tropical paradise like Sri Lanka is best explored on two wheels. Ride a Royal Enfield 350cc Classic on one of our Sri Lanka motorcycle tours. Take in the sights, sounds and smells of the island weaving through the picturesque mountains of the interior and regions sculpted by tea plantations.
With delightful people, enigmatic monuments and some of the best cuisine in the world, your all-at-one-go Sri Lanka bike trip will be the stuff of your dreams. You will ride pass gorgeous panoramas and beautiful beaches extending as far as your eyes can see. Ride through hidden landscapes, zoom through lush vegetation full of exotic fruits and flowers and get amazed by the huge diversities of wildlife that captivates every visitor to Sri Lanka.