PRIVATE TOURS
Sri Lanka Private Tours from the Travel Experts
Sri Lanka Private Tours
If you are looking for the best holiday destination to celebrate life after the lockdown–you certainly should consider Sri Lanka. Whatever your interests are, Sri Lanka has got you covered. Do you want to chill on an uncrowded , white sand beach, scuba dive or snorkel along with sperm whales and dolphins, trek through lush tea plantations and enjoy the freshest seafood you ever tasted?
Sri Lanka got it all, and much more…
With 1,340 km of white beaches, green hills dotted with tea plantations, and a heritage that possibly dates back 500,000 years, Sri Lanka has everything to offer that you would expect from a Top Asian Holiday Destination.
All our Sri Lanka Private Tours apply the recommended COVID-19 Precautions with build-in social distancing and Coronavirus-free certified tour vehicles and hotel accommodation implemented.
As additional safety measure, we have reduced the number of hotels per tour and selected private & exclusive activities, away from any crowd.  If you want to know more about our exceptional Travel Safety Standards and Sri Lanka as a Post-Coronavirus Travel Destination, contact us.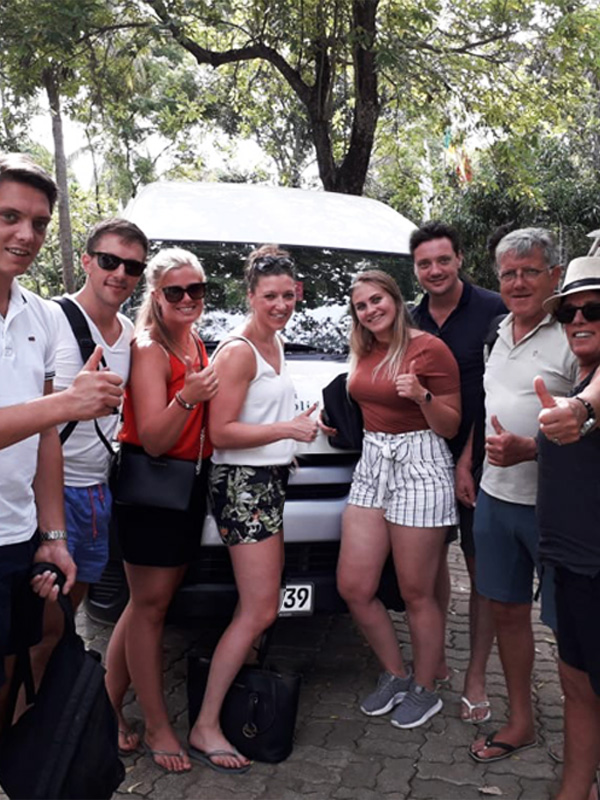 The TOP

Sri Lanka Private Tours 2022
All our Sri Lanka Private Tours are tailor-made, matching exactly your interests, your travel style, and your budget.
To get started, customize one of the tour itineraries below or use our Sri Lanka Tour Planner to design your next Sri Lanka Holiday from scratch. 
Sri Lanka Ultra Luxury Tour
15 Days
This Sri Lanka Ultra Luxury Tour has been designed to take in as many of the country's highlights as possible while keeping traveling time to a minimum. However, do not feel constrained by a set itinerary; If you like the itinerary but would like to change the hotels to fit your expectations and/or budget, let us know and we will send you all matching options. 
HIGHLIGHTS: HILL COUNTRY & BEACHES – 5* BOUTIQUE HOTELS – UNESCO HERITAGE SITES – HOT AIR BALLOONING* – ROYAL BOTANICAL GARDENS – WILDLIFE SAFARIS – TEA PLANTATIONS – SCENIC TRAIN RIDE – WHALE WATCHING – STILT FISHERMEN – GALLE FORT
DISCOVER SRI LANKA TOUR
10 Days
Marco Polo said it best – Sri Lanka is simply the finest island in the world. Also known as the Pearl of the Indian Ocean thanks to its perfect shape, location and astonishing natural beauty, our Discover Sri Lanka Tour highlights this unique gem with the perfect blend of cultural treasures, wildlife experiences and breath-taking nature.
HIGHLIGHTS: LOCAL VILLAGE EXPERIENCE, ELEPHANT ORPHANAGE, AYURVEDIC SPICE GARDEN, SIGIRIYA ROCK FORTRESS, ROYAL BOTANICAL GARDENS, TEMPLE OF THE TOOTH RELIC IN KANDY, NUWARA ELIYA, TEA PLANTATION & FACTORY, YALA NATIONAL PARK, STILT FISHERMEN, GALLE FORT, HIKKADUWA BEACH.
MOBILE / WHATSAPP
VIBER/IMO :
0094 773 866 315
If you are looking for general information, inspiration, or guidance in planning your next holiday in Sri Lanka, our travel experts will help you all the way.
24/7 contact at the number above or via our Enquiry Form.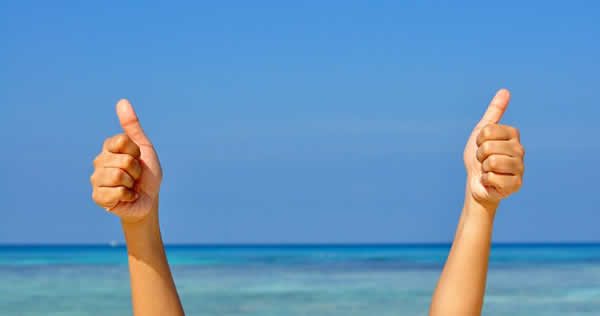 Book your Holiday in Sri Lanka with confidence because you can cancel with our guarantee: as Luxury Travel Agent we value your well-being and appreciate your loyalty. You have complete freedom to cancel or rearrange your travel dates without any cost, up to 30 days before you're due to arrive in Sri Lanka*.
*Seasonal accommodation surcharges may apply based on your changes. Your personal Sri Lanka specialist will inform you accordingly and will remain your single point of contact before and while you travel.
Amazing Sri Lanka!
Get Inspired by some of the greatest Scenery Sri Lanka has to offer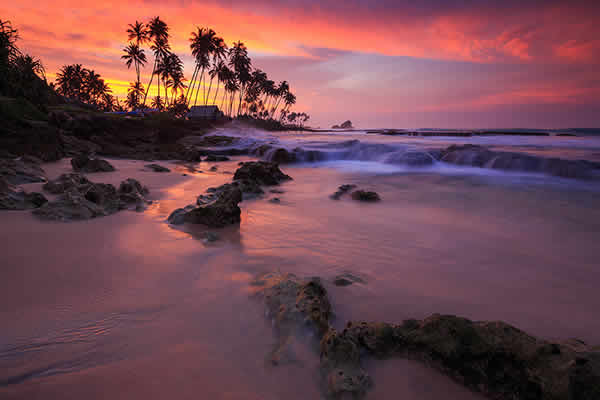 All New

2022 Sri Lanka Private Tours!
For the more adventurous minded we offer add-on tour activities like rain forest trekking, surfing (with or without coach), white water rafting, rock climbing, kite-surfing or hang-gliding  with all our Sri Lanka Private Tours. 
Or perhaps you like a more cultural itinerary? Sri Lanka is an ancient cultural land; from temples, to colonial residences and ancient royal cities you'll never run short of opportunities to learn the traditions and customs of this incredible island.
With the highest service standards and a passion for creating unforgettable tour experiences, Sri Holidays is the first choice when it comes to a reliable Sri Lanka travel partner.