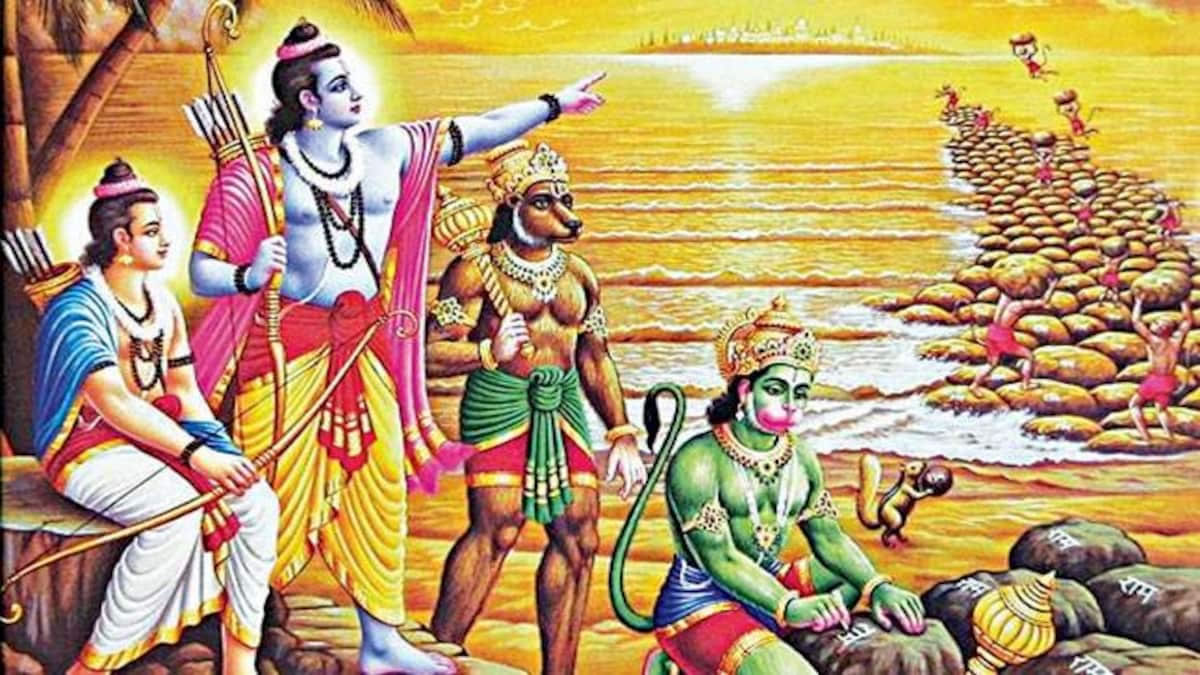 Sri Lanka Ramayana Tour

8 Days/7 Nights from ₹ 40,864*
Including Return Flight from/to India (see airline details here)
This special tour brings you to the roots of the ancient great Indian epic The Ramayana – a tale that depicts the duties of relationships, portrays ideal characters, and explores the tenets of human existence and the concept of Dharma. Sri Lanka's rich Ramayana heritage is the proud custodian of more than 50 Ramayana sites from the place of Seetha Devi's captivity to the battlefields where vast armies clashed, to the groves of exotic herbs dropped by the monkey god Hanuman, to the ultimate theatre of war where Lord Rama slew Ravana, the ten-headed demon-king.
People living in the areas where great events took place, remember to this day the connection of their soil to the great epic. An oath taken at the spot where Seetha Devi undertook 'Agni Pariksha' is still considered valid in village courts or grama sabhas. The color of the soil of the ancient battlefield is still red today and is still surrounded by lighter-coloured earth. One of the airports of Ravana, torched by Hanuman when he came looking for Seetha Devi, still has a scorched-earth look. A patch of darker soil surrounded by brown earth. Exotic alpine Himalayan species are found suddenly amidst tropical Sri Lankan vegetation, the legacy of Hanuman's heroic voyage carrying a mountain with life-restoring herbs.
Though great social, cultural, and religious changes have taken place in Sri Lanka since, incredibly, the names of places have come down to modern times unchanged.
HIGHLIGHTS: STAR-CLASS HOTELS – ALL-INCLUSIVE (VEG/NON-VEG) –  PRIVATE TRANSPORTATION – EXPERIENCED GUIDES – TRINCOMALEE – KONESVARAM TEMPLE – KELANIYA – MUNNESWARAM – RAMBODA – NUWARA ELIYA – HAKGALA BOTANICAL GARDEN- SEETHA AMMAN TEMPLE – RAWANA ELLA CAVES – KATARAGAMA – USSANGODA – RUMASSALA – COLOMBO
FULLY CUSTOMIZABLE
for more details and all available options contact us:
B2B Enquiries Welcome
Mobile/WhatsApp/Viber/Imo : 0094 773 866 315
b2b@sri-holidays.com
Tour Overview
8 Days Ramayana Tour
Return Flight from/to India*
3* Hotels
Upgrade to 5* available
All-Inclusive Full Board
(Veg/Non-Veg)
Private Transportation
Experienced, Chauffeur Guide
Fully insured Tour Vehicle
Customizable
from ₹ 40,864 pp*
(per person sharing a double room)
Sri Lanka Ramayana Tour Itinerary
DAY 1 


Airport – Chillaw- Negombo
Upon arrival at the Colombo Bandaranaike International Airport, you will be received warmly by our representative. You will then be escorted to your vehicle to begin your Ramayana Tour in Sri Lanka.
MUNISHWARAM TEMPLE
It is believed that Munishwaram predates the Ramayana and a temple dedicated to Lord Shiva was located here. Munishwaram means the first temple for Shiva (Munnu + Easwaran). A Shiva Lingam was already here when Lord Rama visited this place. Lord Rama after his victorious battle left for Ayodhya with Sita in one of King Ravana's Vimanas. He felt he was being followed by a BramhaasthiDosham (a malevolent black shadow) as he had killed King Ravana who was a Brahmin.
MANAVARI TEMPLE
When the Vimana was passing over Munishwaram, he felt the Vimana vibrating, and realized the BrahmaastiDosham was not following him at this particular point. He stopped the Vimana at this juncture and asked god Lord Shiva for advice. Lord Shiva blessed Lord Rama and advised installing and praying at four lingams located at Manavari, ThiruKoneshwaram, ThiruKetheshwaram and Rameshwaram in India as the only remedy to get rid of the dosham.
The first lingam was installed at Manavari about 5km from here, nearThe banks of the Deduru Oya. At the Manavari Temple Chilaw Manavari is the first lingam installed and prayed by Rama and till date this lingam is called as Ramalinga Shivan. Rameshwaram is the only other lingam in world named after Lord Rama.
Overnight at Camelot Beach Hotel, Negombo
DAY 2 


Negombo – Trincomalee
Breakfast at the hotel.
TRINCOMALEE
Trincomalee is a port city on the east coast of Sri Lanka. The city is built on a peninsula, which divides the inner and outer harbors. It is one of the main centers of Tamil-speaking culture on the island. The Bay of Trincomalee's port is renowned for its large size and security; unlike every other in the Indian Sea, it is accessible to all types of craft in all weather. The beaches are used for surfing, scuba diving, fishing, and whale watching.
City tour: You will be able to visit the famous KONESVARAM TEMPLE which attracts many pilgrims from all parts of India. It is also known as the Temple of a Thousand Columns.
There are several Buddhist historical sites around the Trincomalee. These include the famous SeruwilaMangala Raja Maha Vihara (Seruwila Temple) which is under consideration to be declared a UNESCO world heritage site dating back to 2nd century B.C. the Sri Gajaba Len Vihara (Sri Gajaba Cave Temple), Tiriyay temple and the Welgam temple. The entrance to the roadway leading to Koneswaram is actually the entrance to what used to be Fort Fredrick. The fort was built in 1623 by the Portuguese. The city has the largest Dutch fort in Sri Lanka. (Entrance fees to sites not included)
Visit SHANKARI DEVI TEMPLE.
Overnight at Pigeon Island Beach Hotel, Trincomalee.
DAY 3


Trincomalee – Kandy
Breakfast at your hotel.
Early morning visit Kinniya (HOT SPRING WELLS) after that proceed to Kandy. On the way visit Gurulu Potha.
RUINS AT GURULU POTHA
Sita Kotuwa is situated close to GuruluPotha, Hasalaka. It is a beautiful remote spot, surrounded by streams, waterfalls and limestone caves, and abundant flora and fauna, where ruins of a typical forest monastery from the late Anuradhapura centuries (7th to 10th century) can be visited. But the name Sita Kotuwa meaning "Sita's fortress" connects it to the Ramayana Trail. The area is said to have been the beautiful palace of queen Mandodari. Sitadevi was held captive in this palace until she was moved to Asoka Vatika. This is the place where the city of Lankapura once stood. The city had a beautiful palace for queen Mandothari surrounded by waterfalls, streams and varieties of flora and fauna.
In Sri Lanka, many places are related to King Ravana. And most of the places can be visited and their ancient names remain unchanged to date like Laggala, Dunuwila, Yahangala, Sita Kotuwa, Ravana Ella, Wariyapola, Ragala, Isurumuniya Anuradhapura, Sigiriya, Nalanda, Riverston area, Rattota, Dunuvila, Lakgala, Yahangala, Ritigala, Weragantota, Sitawaka, Hakgala, Divurumpola, Vidurupola, Gavagala, Kondagala, Pussellawa, Ravana Goda, Ravana Cave – Ella, PathalaLok, Dova Temple, Yudaganawa, Kataragama, Kirinda, Ussangoda., Rumassala Sanjeewanee drops, Seenigama temple, Kelaniya, PanchamugaAnjaneyar, Ussangoda, Weraganthota, Kuda Ravana, Maha Ravana, GuruluPotha, Sita Eliya-Nuwara Eliya, Roomasala, Sigiriya. A total of 51 sites are connected to the Ramayana in Sri Lanka.
VIMANA REPAIR CENTER AT GURULUPOTHA
It is believed that there was an aircraft repair center in the capital city of King Ravana. In Valmiki's depiction, King Ravana's Vimana resembled a huge peacock. The Vimana in Sinhala language means Dandu Monara which is known as flying peacock, and hence the name Gurulupotha, which means parts of a bird. Gurulupotha is believed to have served as an aircraft repair center in the capital city of King Ravana because the Sinhalese name Gurulu Potha means "parts of birds". In Valmiki's depiction of King Ravana's Pushpaka Vimana, the "flowery vehicle", resembled a cloud. But is also believed to have had the shape of a huge peacock, and was therefore called Dandu Monara, "flying peacock". But sometimes the Pushpaka Vimana and the Dandu Monara are said to have been different kinds of fabled aircraft used by Ravana.
SEETHA KOTUWA (SITA'S FORTRESS)
Sita Kotuwa means Sita's fort & got its name because of Sita Devi's stay here. Seetha Devi was kept in this palace until she was moved to Ashoka Vatika. Seetha Kotuwa means Seetha's fort and got its name because of Seetha Devi's stay here. The city had a beautiful palace for Queen Mandothari surrounded by waterfalls, streams, and a variety of flora and fauna. Sita was kept in this palace until she was moved to Asoka Vatika.
SITAKOTUWA ELLA (FALLS) AT GURULUPOTHA
This is a beautiful waterfall located at Gurulupotha. The Waterfall can be reached easily from Hasalaka. Hasalaka to Rathna Ella Wasama and from there 2-3 Km walk to reach the falls. This is the popular route to the falls. But, we tried a different route which we started from Popitiya (18 Bends Viewing Area). The 60m-high Sitakotuwa Ella is located in a patch of wood on a historic site called Sita Kotuwa, believed to be linked to the Ravana-Sita epic. Sita Devi (Queen Sita) was kept in a cave here and King Ravana is said to have died here.
In addition, a king called Udathawa and Sitapathi Devi are believed to have lived in a cave nearby. From Kandy, take the road towards Mahiyangana for 77 km. The fall can be found near the Gurulupotha rest-house.
Overnight at Suisse Hotel, Kandy.
DAY 4


Kandy – Nuwara Eliya
Breakfast at your hotel.
On the way visit RAMBODA HANUMAN TEMPLE.
Nuwara Eliya (City of Lights), is blessed with a salubrious climate, and breathtaking views of valleys, meadows, mountains, and greenery; Surrounded by hills and tea plantations, the town of Nuwara Eliya enjoys spring-like weather throughout the year. It is also known as "Little England", which was the favorite hill station of the British who tried to create Nuwara Eliya into a typical English Village. The old brick Post office, country houses like the hill club with its hunting pictures, trophies and strict formal dinner attire; the 18-hole golf course, horse race course, etc., all remind you of "England".
City tour: During the CITY TOUR IN NUWARA ELIYA you will visit the main attractions of the town which include the golf course, trout streams, Victoria Park, and boating or fishing on Lake Gregory. You can also visit a working tea factory where the slow-growing tea bushes of this highland region produce some of the world's finest Orange Pekoe tea.
HAKGALA BOTANICAL GARDENS
The Hakgala Botanical Gardens was one of the pleasure gardens of King Ravana. This garden was expanded during the British period and has a wide variety of flowers including an excellent collection of orchids. This is the exotic pleasure garden where King Ravana kept the depressed Sita, insisting that she marry him. It was here where the heartwarming meeting took place between her and Hanuman, who brought her Rama's ring with the news that Rama was looking for her. He offered to carry her back but she refused saying it would be an insult to Rama's honor if she did so. Part of this majestic garden still exists. It is also said that Hanuman nearly destroyed it in order to prove to Ravana of the forces against him.
SITA AMMAN TEMPLE
The Sita Amman Temple can be seen en route to the Hakgala Botanical Gardens. The prominent temple architecture will not fail to attract your attention. Ancient statues of Rama and Sita can be seen on one side of the temple. The temple today is a modern building with its paintings, statues and pillars decorated with sculptures; all depicting the tale of Rama and Sita.
Overnight at Mirage Kings Cottage, Nuwara Eliya.
DAY 5


Nuwara Elya – Bandarawela – Kataragama
Breakfast at your hotel.
DIVURUMPOLA TEMPLE
Still revered by thousands, this holy haven was the place where Sita performed her Agni Pariksha (proving her chastity) to her husband Rama. Continuing the practice for thousands of years, villagers still pledge their fidelity or take oaths there and even in certain courts, this agreement was binding. This place has been respected and worshipped by people down the ages.
ELLA
Ella is a small mountain village near Bandarawela and boasts three locations linked to the Ramayana where local legend claims Ravana was hiding Sita.
The Ravana Ella Cave is located at the massive ELLA FALLS; a breathtaking 1080-foot-high waterfall that cascades into several falls. The rocky undergoes of the waterfall is Khondalite, a kind of limestone that undergoes faster decay as hard gneiss or granite. This has resulted in many caves being formed near the falls. King Ravana is said to have lived in one of the caves above the waterfall. A nearby pool bored out of the rock by the gushing waters is where Sita is said to have bathed Ravana.
Overnight at The Rain Tree Hotel, Kataragama.
DAY 6


Kataragama – Colombo
Breakfast at your hotel.
KATARAGAMA TEMPLE
This is the temple of Lord Karthikeya Subramaniam at Kataragama. Lord Karthikeya was requested to go to the battlefield by Lord Indra on the last day of war. This was done to protect Lord Rama from the wrath of Brahmasthra aimed by King Ravana which otherwise would have weakened Lord Rama. The benefit was one of the most powerful weapons brahma asthra aimed at Lord Rama for the second time was rendered useless by the presence of Lord Karthikeya.
On the way to Colombo visit USSANGODA.
According to the Ramayana, after meeting Seetha Devi, Lord Hanuman decided to test the strength of the mighty King Ravana and his army of Rakshasas. In the event that unfolded Lord Hanuman's tail was set on fire by the Rakshasas, who in turn went on to torch some parts of King Ravana's empire. Ussangoda is one of the torched areas, which is said to have been an airport used by King Ravana.
In the afternoon Visit RUMASSALA known to colonialists as Buona Vista, is the subject of many legends. It features in the Ramayana, as the home of the beautiful queen Sita, hidden in the jungle nearby. Hanuman who was sent to fetch a medicinal plant for a wounded soldier, was unable to find it and brought the Himalayan Mountains on which it was said to grow. He dropped a chunk at Unawatuna ('here it fell') to form the present mountain, where many medicinal plants still grow. The Portuguese had a dreadful reputation in Sri Lanka as looters and pirates, and are said to have given false light signals from Rumassala to lure unsuspecting Arab trading ships onto the rocks.
PANCHAMUGA ANJANEYAR AT KALUBOWILA
This is the first Anjaneyar Temple in Sri Lanka and also the only Panchamuga (five-faced) Anjaneyar Temple in Sri Lanka. It's the only temple in the world to have a chariot for Ajanyear. The chariot festival is held annually end Dec/ beginning of January.
Overnight at Mirage Hotel, Colombo.
DAY 7


Colombo
Enjoy a delicious breakfast at your hotel.
COLOMBO
Colombo is the largest city and the commercial capital of Sri Lanka. Located on the west coast, it is a busy and vibrant city with a mixture of modern and colonial impressions. Colombo has a wildly varying architecture that spans centuries and depicts various styles. Many colonial buildings influenced by the Portuguese, Dutch, and British exist alongside structures built in Buddhist, Hindu, Islamic, Indian and Contemporary architectural styles. No other place is this more evident in the heart of the city the Fort area. Colombo also boasts many shopping malls and department stores that offer brand-name clothing at highly discounted prices. Therefore, it has become an important shopping destination among tourists.
City Tour: While on your city tour in Colombo you may visit famous places including Galle Face Green, the Viharamahadevi Park, the National Museum, Twin World Trade Center towers, the Old Parliament Building, Fort District, Independence Hall at Independence Square, and prominent Buddhist, Hindu, Moslem and Christian places of worship. (Entrance fees to sites not included). For shopping, you may visit Odel, House of Fashion, Beverly Street, Majestic City, Noritake, etc.
KELANIYA TEMPLE
After King Ravana's death, Vibeeshana was coroneted as King of Lanka by Lakshmana at Kelaniya. There are murals enshrined outside the Buddhist temple depicting the crowning of Vibeeshana.
Overnight at Mirage Hotel, Colombo.
DAY 8


Colombo – Airport
Breakfast at your hotel. followed by a Transfer to the airport for departure from Sri Lanka.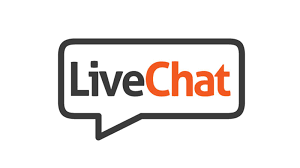 Send us an SMS or WhatsApp Message for LIVE CHAT appointment on Zoom, Skype, or WhatsApp
Mobile/WhatsApp/Viber/Imo : 0094 773 866 315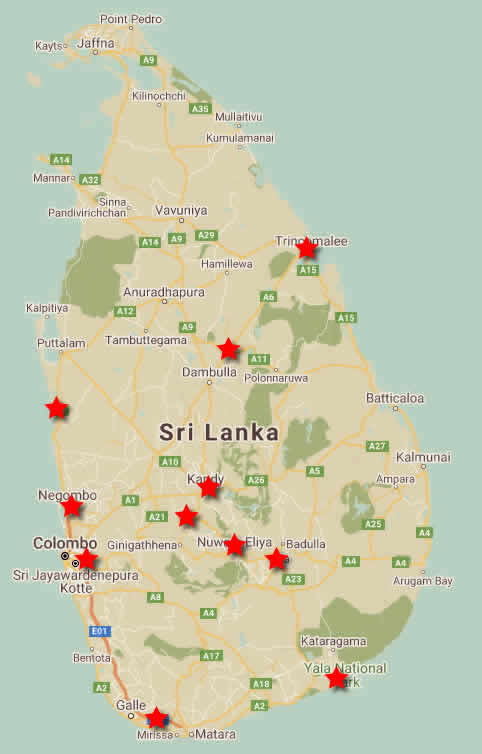 BOOK WITH CONFIDENCE!
We are physically based in Sri Lanka and our 24/7 customer hotline is always available to you. The straightforward Online Reservation System, friendly, multilingual staff and no hidden costs are only some of the benefits you experience when booking your vacation with lanka2book.
Feel free to contact us with any questions you might have.
    
Mobile/WhatsApp : 0094 773 866 315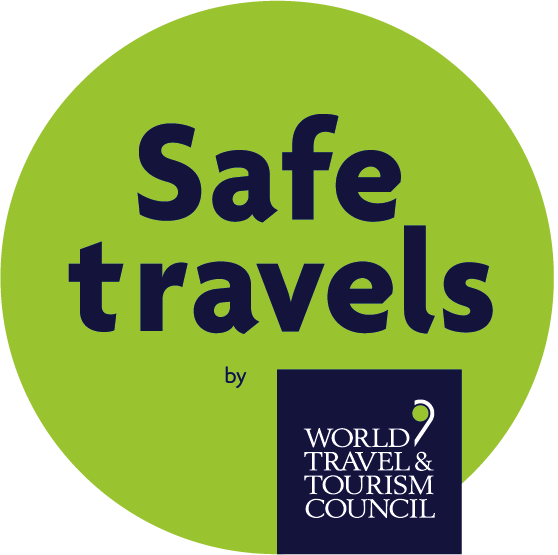 Book Sri Lanka Ramayana Tour Package 8 Days
02 PAX from ₹ 55.403 pp*
06 PAX from ₹ 43,357 pp*
12 PAX from ₹ 41,697 pp*
25 PAX from ₹ 40,864 pp*
(per person sharing a double room – upgrade from 3 * Hotels to 5* available)
* Flights with Indigo Airlines from all major Indian airports. Final rates depend on Departure Date / Departure Airport
Shown Rates are calculated on Flight Chennai- Colombo – Chennai November 2023
DISCOUNTS FOR: Vaccinated Travelers, Families (min. 4 PAX), Students, Doctors & Nurses
Mobile/WhatsApp : 0094 773 866 315
b2b@sri-holidays.com
Availability
This Sri Lanka Ramayana Tour can be booked all year round
Tour Includes
8 Days Private Ramayana Tour
Return Flight from/to India
*Class Hotels
All-Inclusive Full Board
(Veg/Non-Veg)
Private Transportation
Experienced, Chauffeur Guide
Fully insured Tour Vehicle
Fully Customizable
Tour Excludes
Anything not specified in the package inclusions
Meals other than specified
Items of personal nature
Tipping and porterage
our booking terms & conditions can be found here…
Please be advised that most hotels charge a compulsory supplement for Christmas Eve / New Year and on important local or school holidays. If your travel falls within one of these periods, we will inform you accordingly.
We are no automated booking engine! All enquiries and reservations are handled by a real person; a dedicated Sri Lanka specialist who will offer unbiased advice, guide you through the reservation process and assists you during your holiday (whenever needed) as well.