SRI LANKA December 2022
WHAT TO DO | WHAT TO SEE | WHERE TO STAY
Enjoy the best of two worlds – a barefoot beach holiday with a dash of carol singers, illuminated palm trees and, inspirational Christmas decorations. Despite the fact that Sri Lanka is a predominantly Buddhist country, most of the locals love to celebrate various aspects of Christmas and you will get, snow aside, into the right X-mas Spirit faster than you think.  Occasionally you can even watch Santa Claus riding the waves at major surf points like Hikkaduwa or Mirissa Beach.
New Year in Sri Lanka means different things to different people. Couples may look forward to the cool serene vibes, while families are on the lookout for fun games & fireworks. Needless to say, friends and the young crowd will be on the trail for a good beach party. While Colombo is known for its magical grand firework show at the Town Hall, the Southern Beaches are great for celebrating with a twist and creating unique memories. All in all, celebrating New Year's Eve in Sri Lanka will be different from anything else you've experienced before and will leave you with myriads of positive feelings. Check below for more unique things to do in Sri Lanka December 2022. Happy Holidays!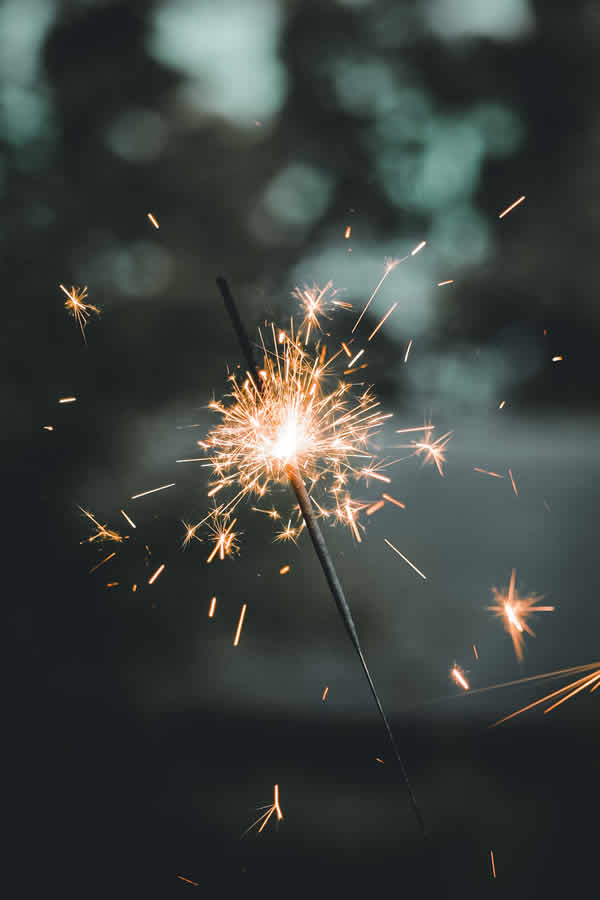 What To Do in Sri Lanka December 2022
Sri Lanka the Ultimate Post-Corona Holiday Destination. No Mass Tourism, No Crowds, No Restrictions – Now is the time to enjoy the unique diversity and breath-taking beauty of the island at your own pace. The Winter season 2022/2023 provides you with the unique opportunity to experience Sri Lanka with uncrowded beaches, magnificent ancient temples, unspoiled jungle scenery, a fascinating underwater world, and lush tea plantations.
Mobile/WhatsApp/Viber/Imo : 0094 773 866 315

b2b@sri-holidays.com
For arrivals in Sri Lanka December 2022, we have listed our special Christmas & New Year Tour Itineraries below, providing you with the most popular travel experiences this time of the year. However, treat them as suggestions since all our Sri Lanka Tours are private and tailor-made – Individually created by one of our Sri Lanka specialists to match your tastes and budget.
Based on your travel interests and dreams, our travel experts will tailor the perfect trip for you! Off-the-beaten-path locations, local culture, wildlife encounters, and private access are our specialties. Safe & Secure Certified! We provide you with a safe, but non-intrusive travel environment, implementing strict protection measures for all our staff, vehicles, and partner hotels.
Shopping in Colombo
With the city covered in blinking lights and Christmas decorations, December in Colombo is the time to shop till you drop. Bargains, Promotions and Discounts wherever you look. We recommend that you only pack the essentials when leaving for your holiday in Sri Lanka. Buy all your beach outfits, towels, Christmas presents, designer clothes and fashion brands you fancy after arrival. At a fraction of what it would cost you at home. 
The ancient Pettha market at the harbour district is one of Colombo's busiest places and the first choice for a local shopping experience. A mix of market vendors selling anything from fresh vegetables, meats, and seafood to jewellery, clothing, and electronic goods. The numerous streets are dedicated to different trades, with one of the most notable being sea street at the end of the open market, specialized in the trading of gold and jewels.
For foodies Pettha is heaven – street stalls offer the whole range of Sri Lankan Cuisine together with Indian, Tamil, and Muslim specialities. The whole flavours of  South Asia are within walking distance!
 Colombo shopping tours can be integrated into all our Sri Lanka itineraries or booked as 'stand-alone' package. Ideal for weekend shoppers from India and the Emirates.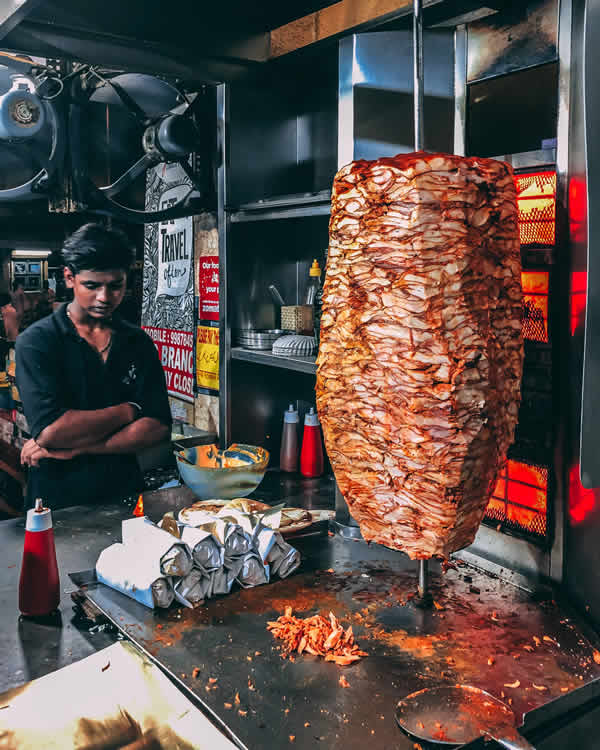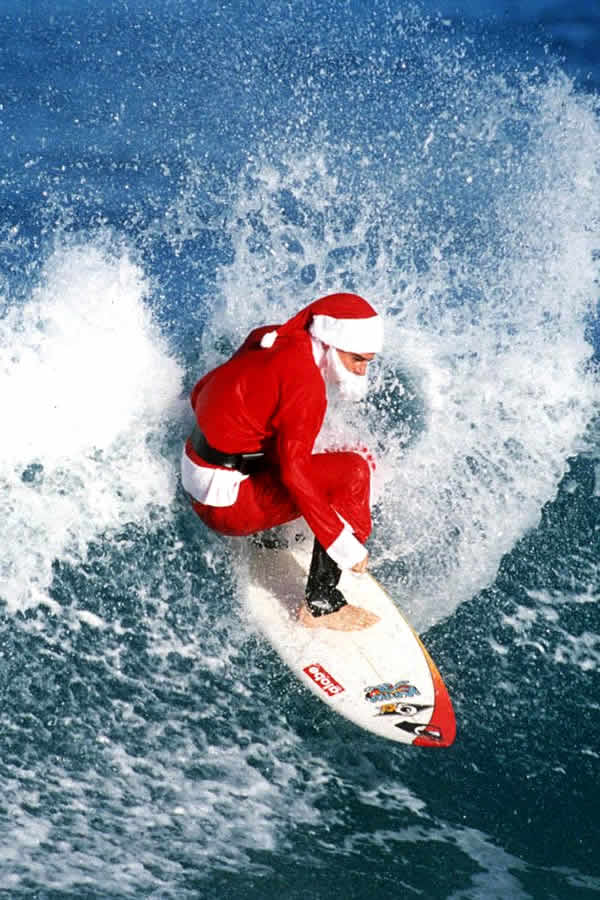 X-Mas & New Year Sri Lanka Holiday Packages
Thinking of going on a vacation over Christmas? Sun, Beach, and adventure instead of cold weather and most likely no snow? We can help…
Our special Christmas & New Year Tour Packages 2022 are catering to every taste and interest. Short cultural acclimatization before heading for an extended beach break? Or a more diverse private Sri Lanka tour that includes the scenic hill-country, picturesque mountains dotted with tea plantations and a wildlife safari at the Yala National Park? 
7 DAYS BUDGET TOUR DECEMBER 2022
Ideal for those who are focused on a beach holiday without missing out on the most important 'Must-See' attractions. Highlights: Historical Dutch Canal, Elephant Orphanage, Sigiriya Rock Fortress, Temple of the Tooth Relic in Kandy, Tea Plantation & Factory, and lots and lots of South Coast Beaches.
With optional Beach Extension. 
from US$ 400 p.p.
SRI LANKA'S MOST SCENIC TRAIN RIDE
You'll find one of the world's most scenic train trips in the heart of Sri Lanka. The train from Kandy to Ella is a beautiful 7-hour ride through lush tea plantations, rolling rice fields, and endless mountain views. Incredibly, it's also one of the world's best travel bargains.
One of many unforgettable things about the scenery is the intensity and variety of the color green. Everything here is green and lush, and much of the region is carpeted with the glowing green of the tea plantations. Tea needs a warm climate, altitude, and sloping terrain to grow—a perfect description of the Hill Country—and today the region is virtually one big tea plantation.
from US$ 399 p.p.
Midnight Mass in Negombo or Galle
Catch the real Sri Lankan Christmas Spirit by attending a midnight mass on Christmas Eve in one of the beautifully restored colonial churches.
Negombo's St. Mary's Church fits perfectly at the beginning or the end of your trip to Sri Lanka. The colonial architecture and the spiritual atmosphere is unique experience on their own.
Closer to the beaches of Sri Lanka's South & West Coast you'll find the Dutch Reformed Church or De Groote Kerk in Galle, one of the oldest protestant churches in Sri Lanka. Built in 1755, this church floor is paved with gravestones from Dutch cemeteries.
Midnight mass on Christmas Eve (December 24) begins from 11.30 pm onwards and on Christmas morning, a special Christmas service takes place in Churches and Cathedrals throughout Sri Lanka. On Christmas day, Christians visit relatives, friends and neighbors to share with them the seasonal cake and wine followed by a lavish spread lunch and dinner. While families eat, drink and be merry, children look forward to a visit from Santa Claus with presents.
Christmas Midnight Mass Excursions can be integrated into all our Sri Lanka itineraries.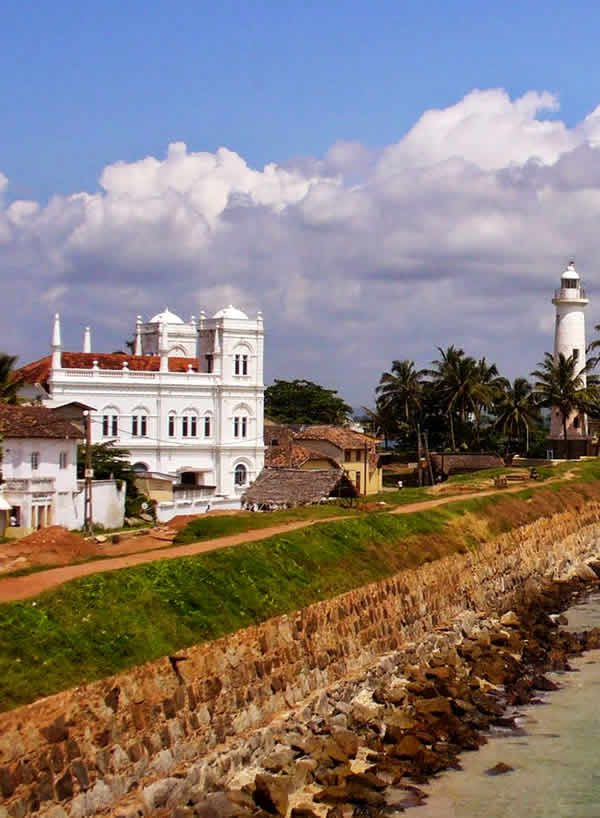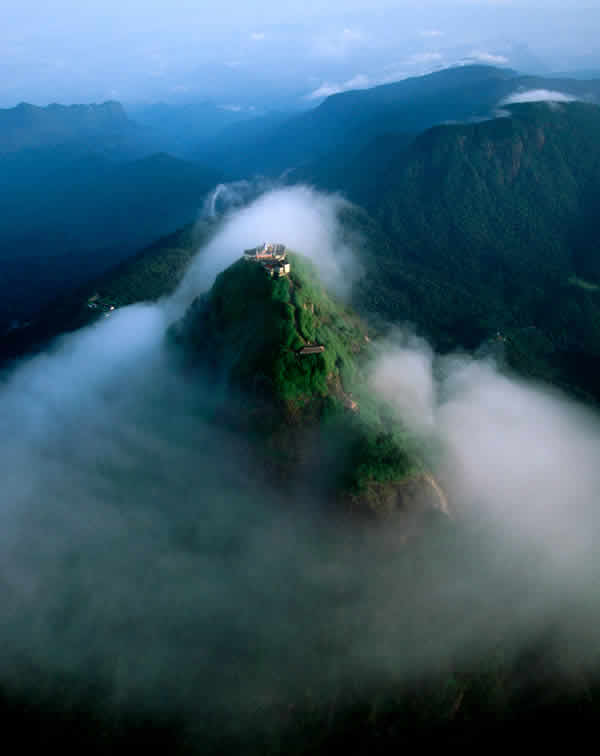 Adam's Peak Festival
December Full Moon signals the start of the annual Sri Pada Pilgrim Season and is celebrated with the Adam's Peak Festival in Dalhousie village, at the foot of the mountain.
Adam's Peak or Sri Pada is one of Sri Lanka's most important religious pilgrimage sites for over a thousand years. It is known to Christians as the place where Adam first set foot on earth.
To Buddhists, Sri Pada (Sacred Footprint) is the place where Buddha took his last step before reaching paradise. There is a huge footprint in the temple at the top of the mountain that is speculated to be that of St. Thomas or Lord Shiva, though no one knows for sure. One thing is for sure however, Adam's Peak should be part of your tour of Sri Lanka. A self-challenge to climb the steep steps before you, and a truly worthwhile experience is staying at the top for the sunrise. This shouldn't be missed!
The traditional climb begins in Dalhousie in time to see the sunset from the summit and admire the spectacular views across the island. The path is well lit up and lined with stalls selling food water, hats, and souvenirs.
Should you stay the night, dawn rewards you with the first sun rays projecting a shadow in the shape of a triangle on the west side of the mountain
…another of Adam's Peak mysteries.
Adam's Peak Excursions can be integrated into all our Sri Lanka itineraries or booked as 'stand-alone' package. 
Where To Stay in Sri Lanka December 2022
lanka2book is your reliable source for discovering Sri Lanka's most interesting accommodation offers – from simple beach cabanas to boutique & luxury hotels — places where you'll find a memorable experience, not just a room for the night. Our hand-picked selection of hotels all over Sri Lanka caters to every taste and budget, and we make the booking process easy and straightforward. Don't get stuck down a research rabbit hole — let our travel experts help you to create a once-in-a-lifetime holiday experience.
Mobile/WhatsApp/Viber/Imo : 0094 773 866 315

b2b@sri-holidays.com
The hotels featured below are our recommendations of the month and fit perfectly with our December Itineraries. Can be booked as Tour Extension or separate Beach Package.
Beach Cabanas Tangalle
Featuring a stunning coastline, Tangalle is dotted along the coves and beaches which line the oceanfront. Laid-back and low-key, it's the ideal destination for holidaymakers looking for a quiet barefoot holiday without the non-stop parties that are a trademark of the beaches further west along the coast.
When you stay at one of the tropical Beach Cabanas, right off Tangalle Beach, you'll wake up to the sounds of waves of the Indian Ocean – perfect for families, friends or individuals to experience the sunny side of life It's a world away from modern life, where the pace is easy, the nights are warm, and the atmosphere is friendly and charming. The Cabanas are finished with local timber, rustic touches, and local clay-tiled roofs that remind that you that you're in a tropical paradise.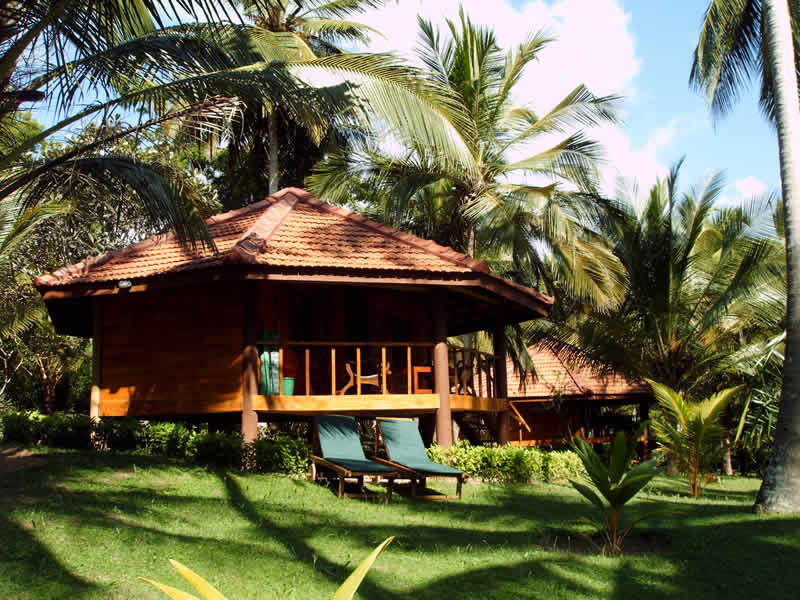 5* SPA Hotel Hikkaduwa
Hikkaduwa with its beautiful beaches and the large selection of restaurants and beach bars is a top destination on Lanka's South Coast. Water sports opportunities include surfing, kite surfing, diving & snorkelling and water-skiing at the nearby Bird Lake.
Christmas comes early in Hikkaduwa, with fireworks and beach parties all through December. Experience the vibrant party atmosphere with lively crowd grooving to loud music at the swanky restaurants and bars along the beachfront promenade.
As part of our Sri Lanka December Tours we have handpicked a 5* Beach Hotel right in the centre of Hikkaduwa, which not only gives you easy access to all attractions, but is also the location of the best New Year Fireworks outside Colombo.  Enjoy the roof-top spa, the specialty restaurants and a dip in the fresh-water swimming pool, at sunset you watch sea turtles swimming in the surf directly from your room.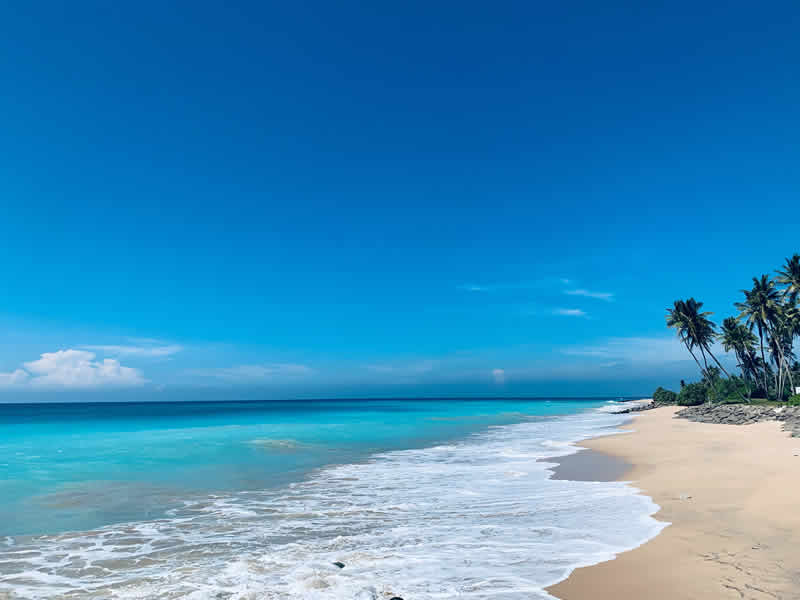 What To See in Sri Lanka December 2022
There are many outstanding beaches on Sri Lanka's West – and South Coast, coupled with its pleasant warm winter weather, it makes it a perfect winter destination for holidaymakers, retirees and digital nomads. The seas are usually calm at this time of the year and there are impressive cultural sites to visit and nature watching activities such as Jeep Safaris at one of the National Parks and Whale Watching.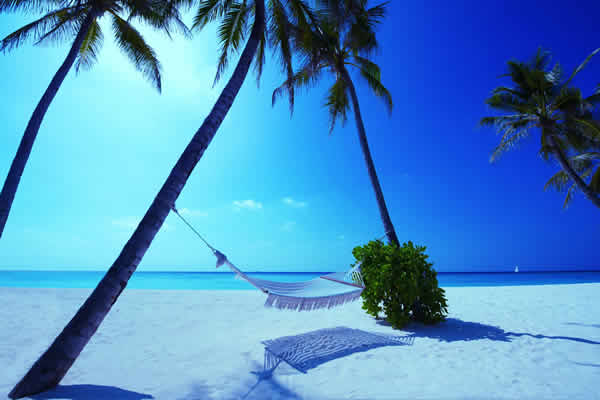 With perfect beach weather between December and May, you can enjoy long hours of sunshine on the countless bays and beaches that run from Kalpitiya, in the west, along the south coast to Tangalle in the east.
Sri Lanka offers exceptional diving opportunities, and many other kinds of water sports like surfing, parasailing, or Stand-Up-Paddling.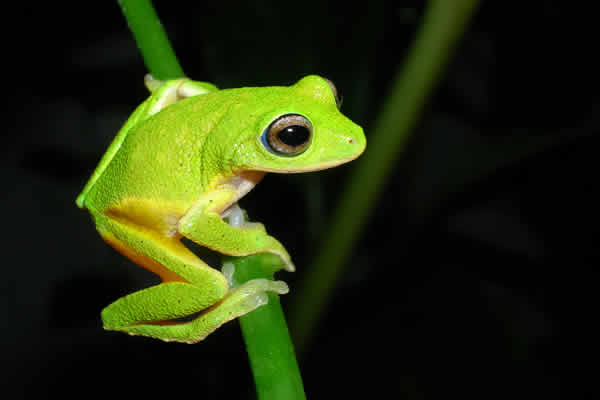 The Sinharaja Forest is the last remaining primary tropical rainforest in the wet zone of Sri Lanka. Spanning over an area of 11,250 hectares of forest land, the rainforest is the home of more than 60% of Sri Lanka's endemic plant species.  A variety of wild orchids, epiphytes and lianas also can be found. Sinharaja Excursions can be integrated into all our Sri Lanka itineraries.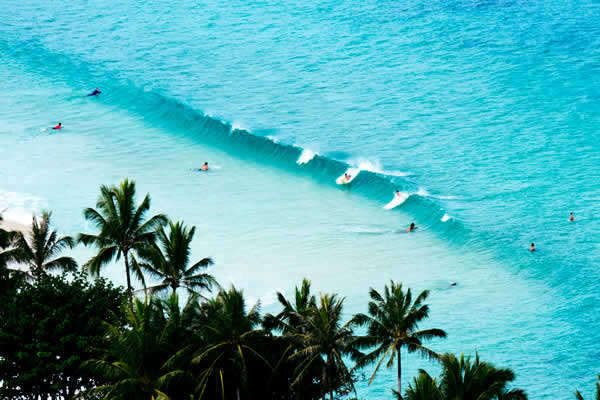 The main activities in December are naturally surfing and scuba diving/snorkelling. Surfers return year after year to Sri Lanka's Surf Top Spots Hikkaduwa and Mirissa in order to pursue the perfect break. Sri Lanka also offers exceptional diving opportunities. Contact us for PADI packages the world-class dive destinations Beruwela and Unawatuna.
MOBILE / WHATSAPP
VIBER/IMO :
0094 773 866 315
If you are looking for general information, inspiration, or guidance in planning your next holiday in Sri Lanka, our travel experts will help you all the way.
24/7 contact at the number above or via our Enquiry Form.