Private Sri Lanka Tour
7 Days
Embark on our Sri Lanka Private Tour and discover the 'The best of Sri Lanka' with an itinerary that takes you from mountains to jungle and virgin rainforest, to the beaches and the Indian Ocean on the South-Coast. Climb the UNESCO world heritage site of Sigiriya Rock Fortress – a breath-taking, literally during the climb, site of historical and religious importance with both an ancient fort and a Buddhist monastery at the top. Sri Lanka truly is a land of endless wonder and fascination. Contact us today for an uniquely rewarding and unforgettable holiday in Sri Lanka.
HIGHLIGHTS: HISTORICAL DUTCH CANAL, PINNAWALA ELEPHANT ORPHANAGE, SIGIRIYA LIONS ROCK, TEMPLE OF THE TOOTH KANDY, HILL COUNTRY, TEA PLANTATIONS & SOME OF THE BEST BEACHES ON SRI LANKA'S SOUTH COAST.
All our Private Sri Lanka Tour Packages can be customized to match your interests. Tailor-made experiences with the best private guides, hand-picked hotels and "off the beaten track"  recommendations – we always go the extra mile to provide the perfect finishing touches.
Tour Overview
Private Sri Lanka Tour
Hand-Picked Hotels
A/C Limousine / Mini Van
Chauffeur Guide

Excursions as described

Safe & Secure Certified

Fully Customizable
starting from US$ 430.-
Discover Sri Lanka Tour Itinerary
DAY 1


Airport – Negombo – Sightseeing
Arrival at the Bandaranayke International Airport and Transfer to your hotel in Negombo. Depending on your arrival time, you can embark on a Negombo City Tour and/or a boat safari on the Historic Dutch / Hamilton Canal. Flowing through the heart of the city, Dutch Canal once acted as an important transportation and trading route. Today, the long canal still allows transportation, but mostly for visitors looking for a unique way to explore the city. Negombo Beach is also a great location to acclimatize after your flight to Sri Lanka.
Overnight at your Negombo Hotel*.
DAY 2


Negombo – Elephant Orphanage – Dambulla – Sigiriya
After breakfast leave for Sigiriya via the Pinnawala Elephant Orphanage and the Dambulla Cave Temples. The Pinnawala Elephant Orphanage, which has the largest herd of captive elephants in the world, has earned recognition the world over for its dedication towards the welfare of the Asian elephants. It is not simply an elephant orphanage, but also a nursery and a captive breeding ground, which has nurtured and cared for countless elephants since its inception in the year 1975.
Dambulla is thought to have been a place of worship since the 1st century BC, when King Valagamba (also known as Vattagamani Abhaya), driven out of Anuradhapura, took refuge here. When he regained his throne, he had the interior of the caves carved into magnificent rock temples. Five separate caves contain about 150 absolutely stunning Buddha statues and paintings, some of Sri Lanka's most important and evocative religious art. From the caves there are superb views over the surrounding countryside; Sigiriya is clearly visible some 20km distant. Proceed to Sigiriya.
Overnight at your Sigiriya Hotel*.
DAY 3


Sigiriya – Temple of the Tooth – Kandy
Perched on a slab of rock that juts dramatically over the forests of central Sri Lanka, Sigiriya is as imposing a sight now as it must have been when it was first built by a fierce king in the fifth century A.D. Meaning "lion's rock," Sigiriya (designated a UNESCO World Heritage site in 1982) is accessed by way of passageways cut into the rock face between a monumental pair of lion paws. Make sure to see the exquisite wall paintings that have become some of the most prized objects in Sri Lanka's artistic heritage. A total of 21 surviving frescoes may depict apsaras, celestial singers and dancers. 
The fortress was later swallowed by the forest, and only familiar to local villagers. Outsiders used knowledge of its past, preserved in Buddhist texts, to search for the ancient site. British historians rediscovered its astonishing buildings and frescoes in the 19th century. Leave for Kandy, Sri Lanka's Cultural Capital.
Kandy is Sri Lanka's second largest city after Colombo, brimming with a fascinating history, rich culture, spectacular beauty, and old-world charm. Lush forests, sprawling mountain ranges, the meandering Kandy Lake, known as the Sea of Milk, and an array of distinguished colonial building and magnificent Kandyan inspired architecture completes this Medieval City. This beautiful, laidback capital is only 72 miles (115 kilometres) inland yet boasts exceptional cultural and historical attractions, set amidst forested hills. Known as a pilgrimage destination for the Temple of the Tooth Relic (a sacred tooth of the Buddha), a listed UNESCO World Heritage Site, Kandy is a sacred city, due to the importance and spiritual significance of this temple. It is also known for the vibrantly festive Kandy Esala Perahera, also known as the Festival of the Tooth, an important 10-day religious celebration each August. Lying at an altitude of 1 640 feet (500 metres) above sea level and surrounded by the Knuckles and Hunnasgiriya Mountain Ranges, the temperatures around Kandy are slightly cooler and conditions more pleasant than in the lowlands. An important and established Buddhist site, Kandy was formerly known as the city of Senkadagalapura. It served as the last capital of the Sinhalese kingdom before falling to the British in 1815.
Overnight at your Kandy Hotel*.
DAY 4


Kandy – Hill Country – South Coast – Tangalle
On your way to Tangalle Beach on Sri Lanka's South Coast,  visit a tea plantation, where you can view the vibrant green fields of tea which for so many people epitomize the image of Sri Lanka. Surrounded by the breath-taking, idyllic landscape, you will also get a chance to taste and purchase some of the world's finest tea. The process is unchanged since Victorian times, and you can follow it through from picking, drying, and crushing to fermenting, packing, and finally tasting.
Tangalle Beach (also called Tangalla) encapsulates all that is alluring about this part of Sri Lanka: An unspoiled stretch of sand and a constant crash of waves make the area popular with both sunseekers and surfers. Take a break from the sun-worshipping and wander nearby among the secluded, rocky coves, the water frothing at your feet. Depending on the season, up to five different species of sea turtles can be seen visiting the shore to lay eggs.
What gives Tangalle added appeal, however, is the number of rewarding attractions in the surrounding countryside, including the Hoo-maniya blowhole, the giant Buddha and gaudy shrines of Wewurukannala, and the magnificent rock temples of Mulkirigala, all of which can be combined into a rewarding half-day excursion. In addition, the nearby beach at Rekawa is Sri Lanka's premier site for turtle-watching, while dedicated ornithologists might also fancy a trip to the little-visited Kalametiya Bird Sanctuary, which can be combined with a visit to the mysterious plateau at Ussangoda.
Overnight at your Tangalle Hotel*.
DAY 5 – 7


Tangalle
Tangalle's beaches stretch for several kilometres either side of Tangalle town, a busy but unremarkable provincial centre with a dusty selection of shops and cafés plus the obligatory clocktower and anarchic bus station. The most developed section of coast, though still very somnolent, is to the east of town, along Medaketiya and Medilla beaches, a long, straight stretch of golden sand lined with a string of guesthouses. Beyond Medilla, around 4km northeast of Tangalla town, the coastline tapers to little more than a sandspit at idyllic Kapuhenwala beach in Marakolliya, backed by the mangrove-fringed Rekawa lagoon.
Overnight at your Tangalle Hotel*.
End of the Private Sri Lanka Tour. Depending on your travel pans, you can extend your stay at Tangalle Beach, continue with one of our other Sri Lanka Tour Packages or be driven back to the airport.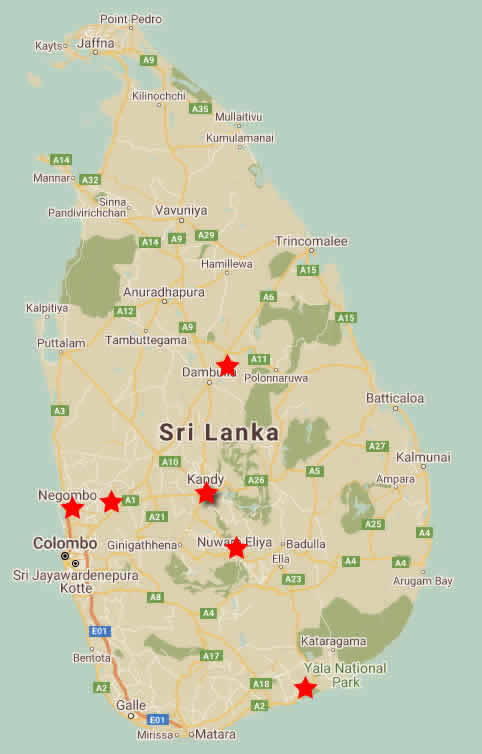 BOOK WITH CONFIDENCE!
We are physically based in Sri Lanka and our 24/7 customer hotline is always available to you. The straightforward Online Reservation System, friendly, multilingual staff and no hidden costs are only some of the benefits you experience when booking your vacation with lanka2book.
Feel free to contact us with any questions you might have.
    
Mobile/WhatsApp : 0094 773 866 315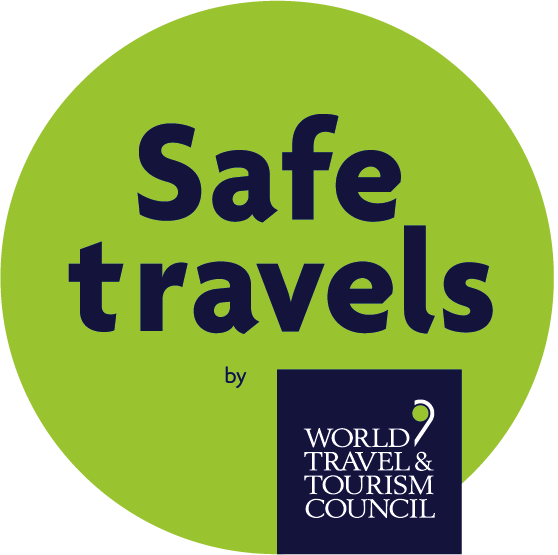 Book Private Sri Lanka Tour
from US$ 430 p.p.
Please fill out the enquiry form below and we will send you all available options *including a list of available hotels. This tour is fully customizable, or our Sri Lanka Experts can help you to create a unique Sri Lanka Experience from scratch.
Mobile/WhatsApp : 0094 773 866 315
Availability
The Private Sri Lanka Tour is a private tour and can depart any day of the year. The best season for the South Coast is October – May, but even off-season has its attractions. Fewer people and cheaper hotels with the occasional rainfall for spectacular sunsets.
Tour Includes
Your content goes here. Edit or remove this text inline or in the module Content settings. You can also style every aspect of this content in the module Design settings and even apply custom CSS to this text in the module Advanced settings.
Tour Excludes
Your content goes here. Edit or remove this text inline or in the module Content settings. You can also style every aspect of this content in the module Design settings and even apply custom CSS to this text in the module Advanced settings.
our booking terms & conditions can be found here…
Please be advised that most hotels charge a compulsory supplement for Christmas Eve / New Year and on important local or school holidays. If your travel falls within one of these periods, we will inform you accordingly.
We are no automated booking engine! All enquiries and reservations are handled by a real person; a dedicated Sri Lanka specialist who will offer unbiased advice, guide you through the reservation process and assists you during your holiday (whenever needed) as well.